Reported by David Lewis
A total of 15 units turn up plus 1 tent unit for our 2020 DCCCuk holiday event at Aird Donald Caravan Park, Stranraer which were excellent site, also to follow the guideline well organised due to the Covid-19  situation.
A 20 minutes walk  to the town centre of Stranraer which is well know for ferry crossing to Northern Ireland. This ferry ports was 6 miles away from the campsite, and some of our members managed to walk there and back, others were returned by bus, it was hot and sunny on that day.
Some members had been visited to;
Mull of Galloway is the Scotland#s most Southerly point, the scenery was amazing with good view and able to see the Lake District, Isle of Man and Northern Ireland, there were many cows roaming around freely.
In Wigtown, some of us were surprised to see many bookshop around one town – it is well known today as "Scotland's National Book Town" with a high concentration of second-hand book shops and an annual book festival.
Enjoyable to visit the capital of Northern Ireland, Belfast by a ferry crossing from Stranrear to visit the Belfast Titanic Museum where it's experience the Story Of The World's Most Famous Liner & Explore This Unique European City.
Every evenings we were gathering together in circle at the site for socialising until dark, and on the last evening, we had given an early 80th birthday celebrate to Ken Haynes.
At the end of our one week holiday, some members returned home and others are continuing touring further up Scotland for their remaining holiday.
Photos
Here some mixture lovely photos by our membership who attended our DCCCuk Annual at Scotland.
Here some mixture photos from before, during the site and after the trips;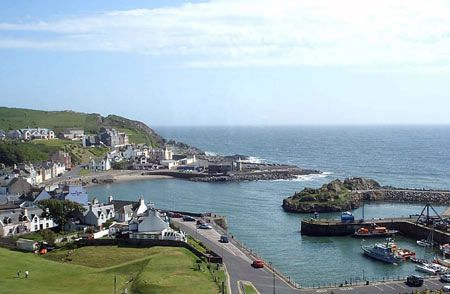 DCCCuk Annual Holiday 2020
It will be held at Aird Donald Caravan Park
in Dumfries and Galloway, South West Scotland.
Saturday 1st August – Saturday 8th August 2020
(One week Summer Holiday)
Location :-
Aird Donald Caravan Park,
London Road,
Stranraer,
Dumfries & Galloway,
South West Scotland,
DG9 8RN.
Facilities
Use of all facilities on the campsite.
Cook House and Picnic area for campers at the site.
(No electric hook-up provided for the tents, and
tents must move to a fresh pitch every 5 nights.)
Costs
£133.00 – Cash only on arrivals,
including electric hook-up
for caravans and motorhomes.
Extra £2.00 for awning per nights.
For the Tent Campers
Prices are various, depending on the size of berth tent,
please contact the camping site on for the costs.
No electric hook-up for tent.
Planning visit Northern Ireland from Stranraer by Sea
Officially, UK citizens do not require a passport to enter Northern Ireland,
but carriers by air or sea require some form of identification with a photograph.
This means it is usually wise for UK travellers to have their passport to hand, for simplicity.
Other forms of acceptable identity include a driving license with a photograph.