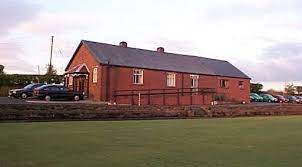 Holmeswood Village Hall
Holmeswood is a small agricultural village in West Lancashire.

Friday 25th September till Sunday 27th September 2009
September weekend
2009 Pitch Address
Holmeswood Village Hall
Smithy Lane
Holmeswood
near Ormskirk
L40 1UH
Map / Direction
L40 1UH
Website
n/a
Marshal
C Heath
Site
£8.00 for staying two night.
Hard standing.
Tent on the ground filed.
No electric hook-up provided.
Facilities
Use of washroom when the village hall is opened.
Archived galleries photos
To be followed
(PLEASE if you have any archived photos for above to be published, please send your copied photos to dcccuk@googlemail.com)
Back to page:  2009 /  2001 – 2010 / 1974 till today (Archives)