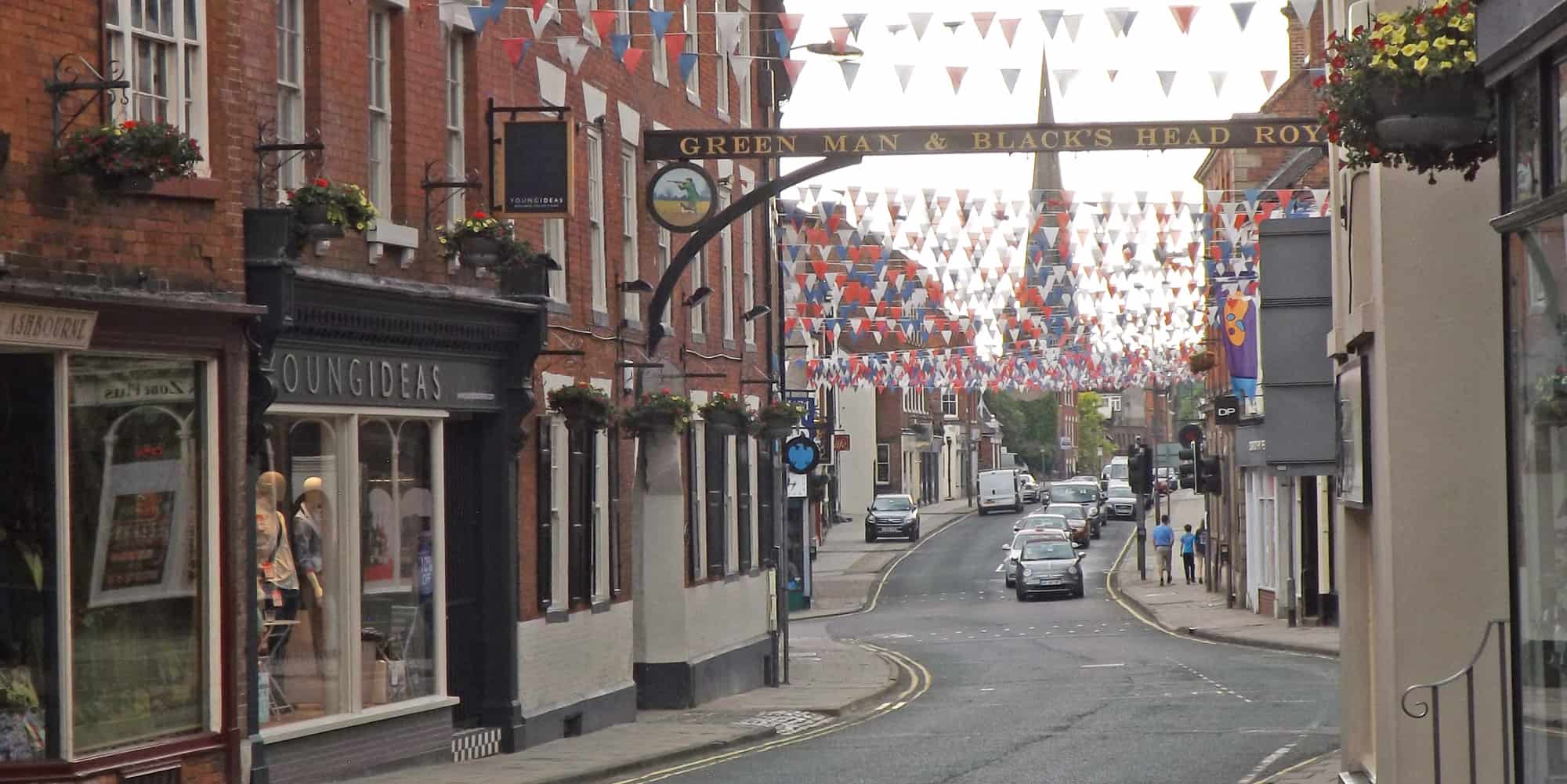 Ashbourne
Ashbourne, it's certainly worth a visit.
It is abundant with old world charm, traditional antique, coffee and craft shops.
The cobbled market place and alleys, along with stylish boutiques are a delight to explore.
There are lots of lovely places to eat in the town ranging from delightful restaurants, to cosy pubs.
Traditional fish and chips can be enjoyed at the Marketplace fish and chip shop, a real favourite with the locals.
Ashbourne and the surrounding countryside is great for walking and is commonly referred to as the gateway to Dovedale.
Its one of the most popular locations for those seeking accommodation in the Peak District area.
Friday 22th October till Sunday 24th October 2010
Autumn Weekend / DCCCuk AGM
DCCCuk AGM
On Saturday 23rd October 2010, the DCCCuk AGM will be held at the Peak Gateway Clubhouse,
where has own pub including food served, and the meeting will start at 3pm.
Visiting on the day for DCCCuk AGM
For the DCCCuk members would like to visit the DCCCuk AGM on the day, you will be mostly welcome
and you better before your visit to inform your DCCCuk secretary for your copied reports.
(Non-members will not get the reports or correspondence the meetings, but can be only for observing.)
2010 Pitch Address
The Peak Gateway
Moor Lane
Near Osmaston
Ashbourne
Derbyshire
DE6 1NA
Map / Direction
DE6 1NA
Website
The Peak Gateway Caravan & Camping Site
Marshal
Michael Down
Site
From minimum 15 units onwards that will be charged for £15.00 per night (excluding hook-up) for motorhomes and caravans.
£10.00 for tents, if we reach under 15 units, therefore it will be charged £20.00 per night for Motorhomes and caravans, £15.00 for tents.
Facilities
Full facilities
Archived galleries photos
To be followed
(PLEASE if you have any archived photos for above to be published, please send your copied photos to dcccuk@googlemail.com)
Back to page:  2010 /  2001- 2010  / 1974 till today (Archives)