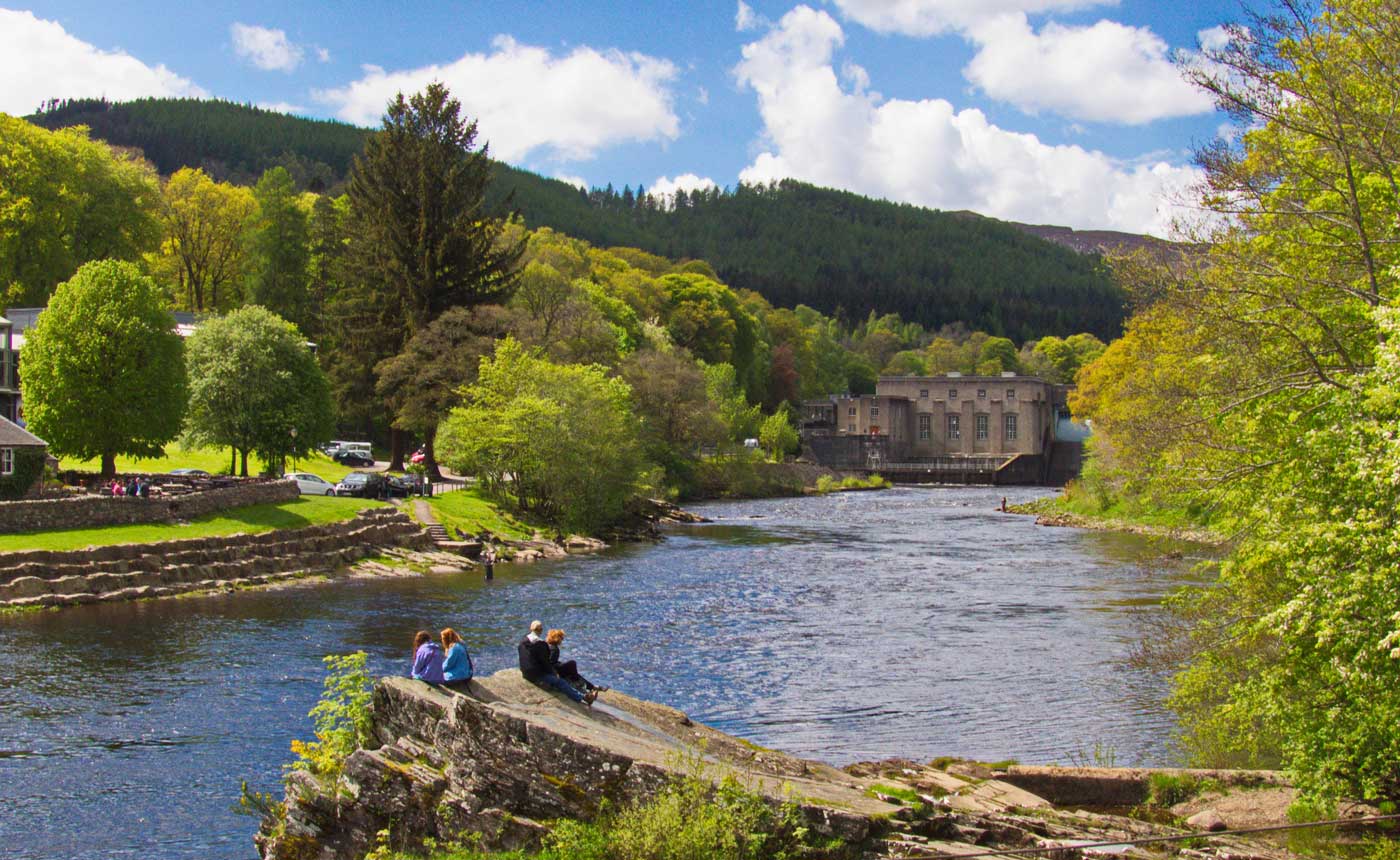 Pitlochry, Scotland
Beyond the Park itself Pitlochry and Perthshire offer endless enjoyment for all.
Traditional outdoor activities (walking, cycling, horse-riding and fishing)
are all within easy reach of Faskally, but now Pitlochry has become
a centre for lots of new adventures including canoeing,
white water rafting, bungee jumping and geocaching.
Saturday 30th July 2011  till  Saturday 6th August 2011
(7 nights / one week at DCCCuk Annual Holiday)
2011 Pitch Address
Faskally Caravan Park
Pitlochry
Perthshire
Scotland
PH16 5LD
Map / Direction
PH16 5LD
Website
Faskally Caravan Park
Marshal

Site
From minimum 10 units onwards that will be charged for £120.40 including two person for 7 night from Saturday 30th July 2011, if under 10 units it will be £135.50.
(There will be extra charged for a 7 night at DCCCuk Holiday Annual for using awning or gazebo at £21.00 and a child from aged 5+ at £14.00 each).
Facilities
Full Facilities including indoor swimming pool & Spa, licensed bar & restaurant, indoor & outdoor children play area and shop.
Archived photos
To be followed
(PLEASE if you have any archived photos for above to be published, please send your copied photos to dcccuk@googlemail.com)
Back to page:  2011 /  2011 – 2020 / 1974 till today (Archives)