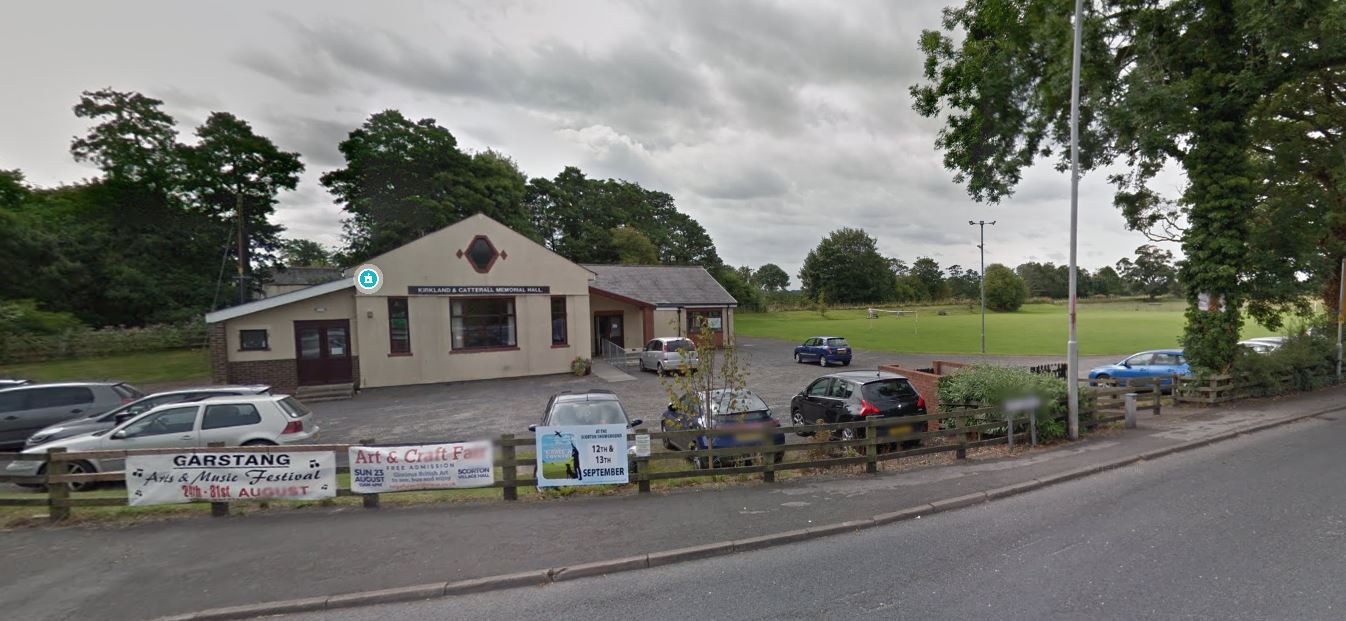 Kirkland and Catterall Memorial Hall
Kirkland forms part of the Wyre district.
It has a long history centred on its parish church, St Helen's,
known as the Cathedral of the Fylde.
The church includes
– a lepers' window to enable those unfortunates an opportunity to attend its services
– a grave marker for the village's only victim of the Black Plague
– a large rafter, once known as the "new beam", supposedly presented to the parish
by King Henry VIII at the time of the Reformation.


Thursday 5th or Friday 6th April 2012 till Bank Holiday Monday 9th April 2012
Open Meeting starts on Sunday 8th April in the morning.
2012 Pitch Address
Kirkland and Catterall Memorial Hall
The Avenue
Churchtown
Near Garstang
Preston
Lancashire
PR3 0HR
Map / Direction
PR3 0HR
Website
Kirkland and Catterall Memorial Hall
Marshal
Allan Whiteside
Site
PLEASE NOTE:  – There will be no electric hook-up, Generator allowed.
£33.00 for four nights (Thursday 5th April 2012 – Monday 9th April 2012)
£25.00 for three nights (Friday 6th April 2012 – Monday 9th April 2012)
Archived galleries photos
To be followed
(PLEASE if you have any archived photos for above to be published, please send your copied photos to dcccuk@googlemail.com)
Back to page:  2012 /  2011 – 2020 / 1974 till today (Archives)