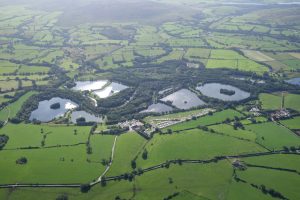 Thursday 12th / Friday 13th – Sunday 15th March 2020
The surroundings at Wyreside are very natural and peaceful.
Marshal :- David Lewis   Mobile Text:  07776434204     email:- secretary@dcccuk.com
Located :-
Wyreside Lakes Fishery,
Sunnyside Farmhouse,
Gleaves Hill Road,
Dolphinholme,
Bay Horse,
Near Lancaster,
Lancashire,
LA2 9DG.
Website:-
Wyreside Lakes
Site:- (please note:- only maximum 7 units)
£20.00 unit per night with hook up and hardstanding.
Camping Facilities:
Toilet, shower, toilet chemical disposal, tap water, bar on campsite, fishing.

Deadline for deposit :-
Full payment plus £1 for booking fee to be booked before deadline on Sunday 1st March 2020.
Transfer payment to DCCCN's bank details:- Account No: 00801618 / Sort Code: 30-91-48, or the cheque payable to :- D.C.C.C. (N) and send to the marshal 's home address (see DCCCuk Programme 2020).
Booking :-
(Either you can book by a slip to be posted or online.)