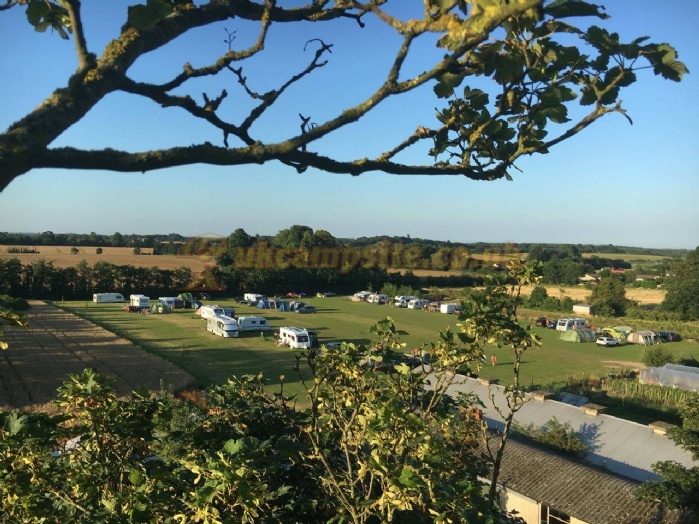 ## Cancelled due the (COVID-19 Coronavirus Pandemic – Government's guideline ##
Friday 16th April – Sunday 18th April 2021
Spring Weekend – Within walking distance of shops, Restaurants, Steam Museum, Cinema & Sports centre (with swimming pool).
Marshal :-   Valerie Temple  Mobile :- 07754786254  /  email :-  valpet123@me.com
Located
Applefields Campsite,
The Orchard,
Abbey Road,
Leiston,
Suffolk,
IP16 4RE.
Map / Direction
IP16 4RE
Website
Applefields Campsite  (wwwukcampsite.co.uk)
Site
The site is approximate 3 acres of flat, well draining grassland,
even after a heavy rain, our site is still firm under foot, also our part of Suffolk is the driest part of the UK.
Electric hook-up
Showers (50p)
Disable facilities & flush toilets.
Pet Welcome. (Dog wash area.)
Good TV & mobile phone Reception.
Washing up area is now available with washing machine (£2.00 per load).
Costs 
Roughly £15.00 per night including electric hook-up.
Tent, caravan and motorhome are welcome.
Nearby Attractions
Nearest beach approx 1 mile
Leiston Abbey.
Long Shop Museum.
Leiston St Margarets Church.
RSPB reserves at Minsmere (which is where BBC Springwatch is filmed) & North warren.
Aldeburgh festival & Summer theater.
National Trust, Dunwich with Museum.
Thorpeness Mere & Golf course.
Henham Park, home of Latitude festival, 10 miles away.
Southwold, Adnams brewery & pier.
Saxmundham, Tesco, Waitrose, Costa Coffee & small independent shops.
Hollesley, Suffolk punch trust (Suffolk punch horse stud farm)
Framlingham, Market town with castle.
Orford, Quay & Castle & Havergate island, National trust & RSPB
Snape Maltings, concert Hall, craft shops & River cruises.
Deadline for deposit
£20.00 plus £1 for booking fee to be posted before deadline on Sunday 28th February 2021.
Booking
(Either you can book by a slip to be posted or online.)
Booking Slip
Online Booking
Others :-
2021
WDC Rally No.01 – Leiston, Suffolk
## Cancelled due the (COVID-19 Coronavirus Pandemic – Government's guideline ##
Friday 16th – Sunday 18th April 2021
WDC Rally No.02 – Oakham, Rutland
Friday 11th – Sunday 13th June 2021
New changed date:- Friday 18th June – Sunday 20th June 2021
Closing date: Sunday 28th February 2021
Extension closing date: Wednesday 31st March 2021
WDC Rally No.03 – Bexhill-on-Sea, East Sussex
Friday 9th – Sunday 11th July 2021 or Friday 9th July – Friday 16th July 2021
Closing date: Monday 31st May 2021
WDC Rally No.04 – The Duke at Clifton, Oxfordshire
Friday 17th September – Sunday 19th September 2021
Closing Date:  Sunday 5th September 2021
2022
WDC Rally No.01 – Hurley, Berkshire
Friday 1st April – Sunday 3rd April 2022
Closing date:  Monday 28th February 2022
WDC Rally No.02 – Cirencester, Gloucestershire
Friday 17th June till Sunday 19th June 2022
Closing date:  Tuesday 31st May 2022
WDC Rally No.03 – Fenstanton, Cambridgeshire
Friday 16th September till Sunday 18th September 2022
Closing date:  Sunday 31st July 2022