10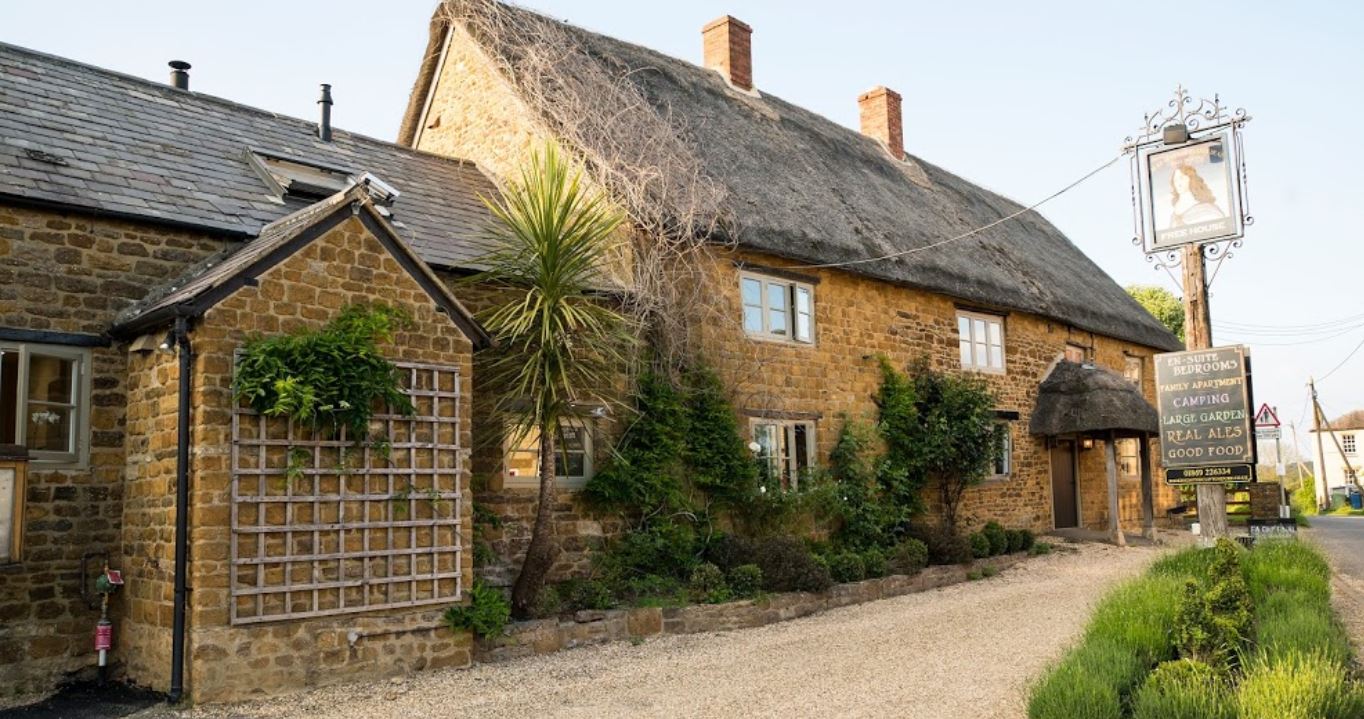 Campsite at The Duke Pub
A 17th Century Grade II listed thatched charming country inn ideally located
in the historic Oxfordshire countryside, with easy access to the M40.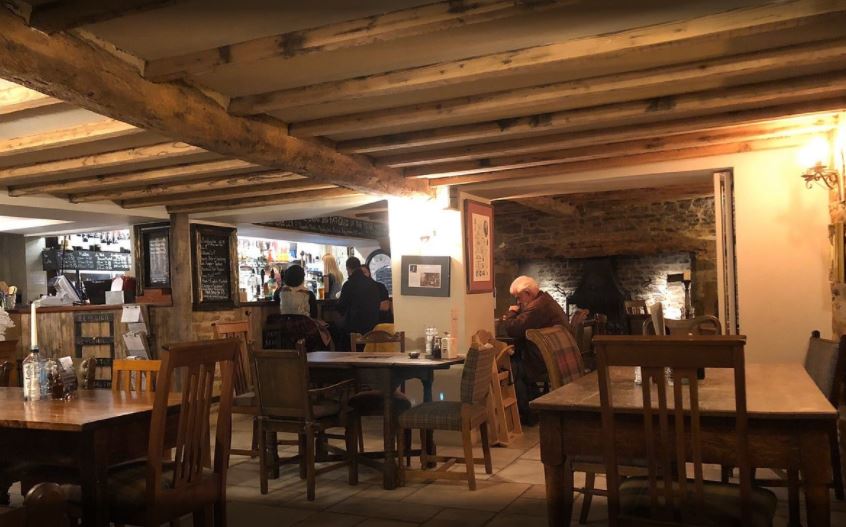 Traditional Country Inn
Cosy! – The Duke has been serving local real ales since 1774.
The roaring fire in the inglenook fireplace, wooden pews and the low
beamed ceilings make the perfect atmosphere for a relaxing cosy drink.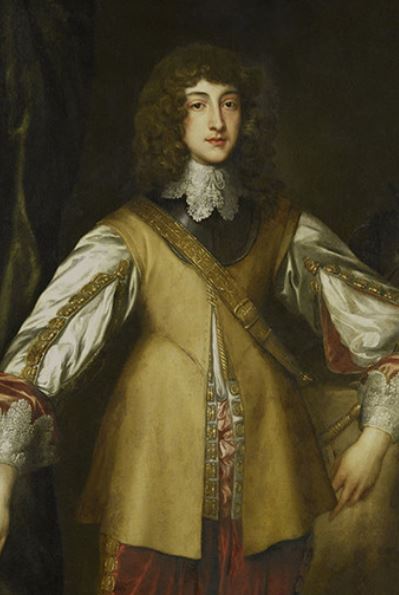 History
The name of the inn derives itself from Prince Rupert of the Rhine,
a nephew of Charles I who played a key role in the famous Battle of Edgehill, 1642,
in nearby Warwickshire, and was rewarded with the title the Duke of Cumberland.
He was widely regarded as a skilful and athletic soldier and records show
he was stationed at Aynhoe Park House with Royalist troops during this period.
Rumour has it he stayed and drank at the pub during this time.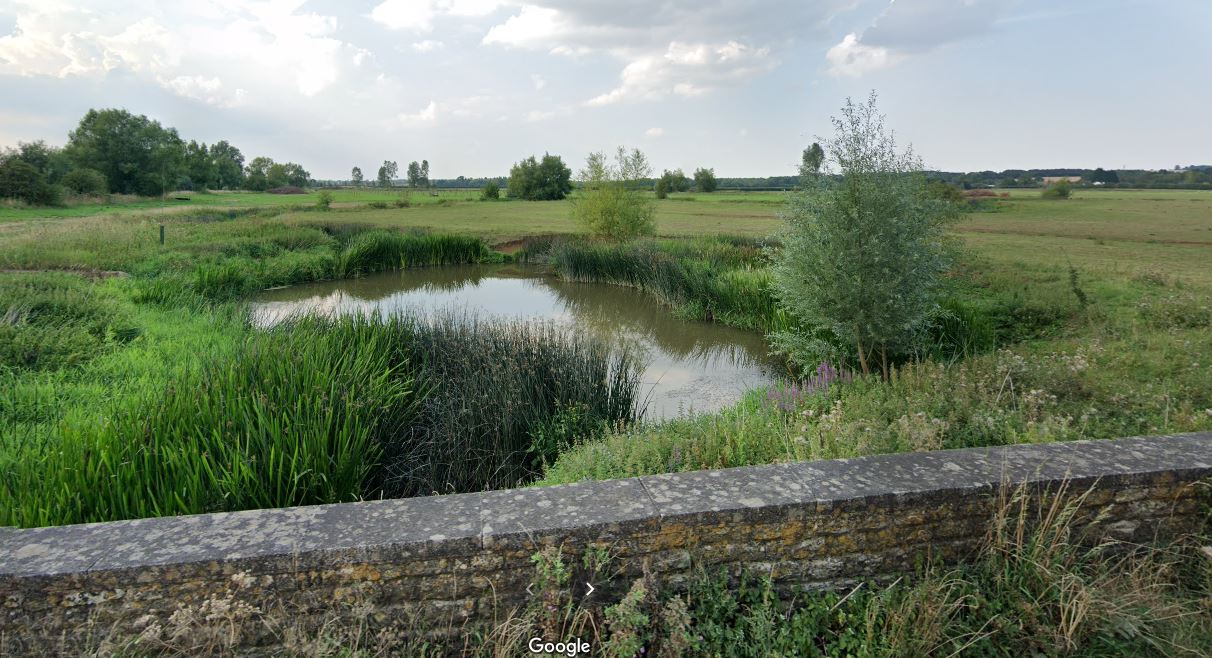 River Cherwell at Clifton
The Inn is situated in the centre of the the village of Clifton,
a hamlet by the River Cherwell, between the historic villages
of Deddington and Aynho.
.
Friday 17th September till Sunday 19th September 2021
WDC's Planning of Action and Pleasure fun too.
Friday 17th September
7:00pm


….

– Welcome & Greetings at the Duke pub.
Saturday 18th September
10.30 am


….

–  WDC's Planning of Action (introduced by Co-Ordinator, Sylvia Simmonds)
2:00 pm


…….

– Improving your photography by smartphone or DSLR camera owners.


…….




…….

(A step-by-step quick simple course for anyone who wants


……..

to learn how to use camera properly.)
7:00 pm


…

– Meeting point for the Social and Fun Games too.
Sunday 19th September
10.30am 


…

–  Coffee Morning
2021 Pitch Address
The Duke
Main Road
Clifton
Oxfordshire
OX15 0PE
Map / Direction
OX15 0PE
Website
The Duke 
Marshal
Sylvia Simmonds
….–  mobile: 07595763753
….–  email:  n/a
Site
£22.00 per unit per night including two person.
For Tent – £16.00 per unit per night including two person .
Extra £3.00 per night for electric hook-up.
Extra £3.00 each for other 3rd or more person per night.
Pup tent or awning per night – extra £5.00.
Extra cars per night – £3.00.
Features
Pub Campsite.
On-Site Bar & Restaurant.
Toilet & Shower available.
Washing-Up facilities.
Chemical disposal.
Recycling available.
Dogs allowed.
Nearby
The Duke at Clifton is located in a rural village in North Oxfordshire;
–  6 miles south of Banbury.
–  5 miles from Bicester Village Designer Outlet Village.
–  6 miles from Blenheim Palace, the Stately home and gardens World Heritage Site.
Rally Report / Photos
2021 WDC Rally No.04 – The Duke at Clifton, Oxfordshire