Deaf Camping & Caravanning Club North
2021 DCCCN Rally No.05 – Castlerigg, Lake District, Cumbria
Thursday 24th June till Sunday 27th June 2021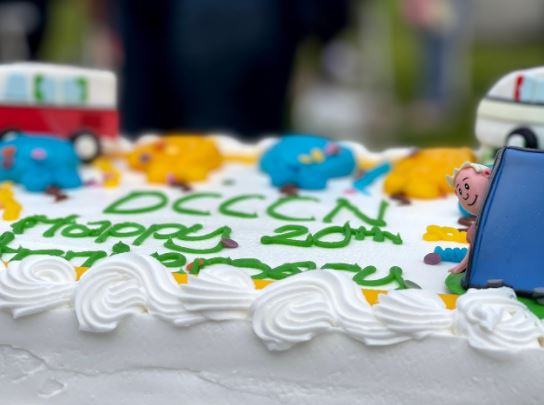 Cake cutting at DCCC North's 20th Anniversary Celebrations
Our DCCCuk president, William Rowley was asked to
cut the cake during the celebration party.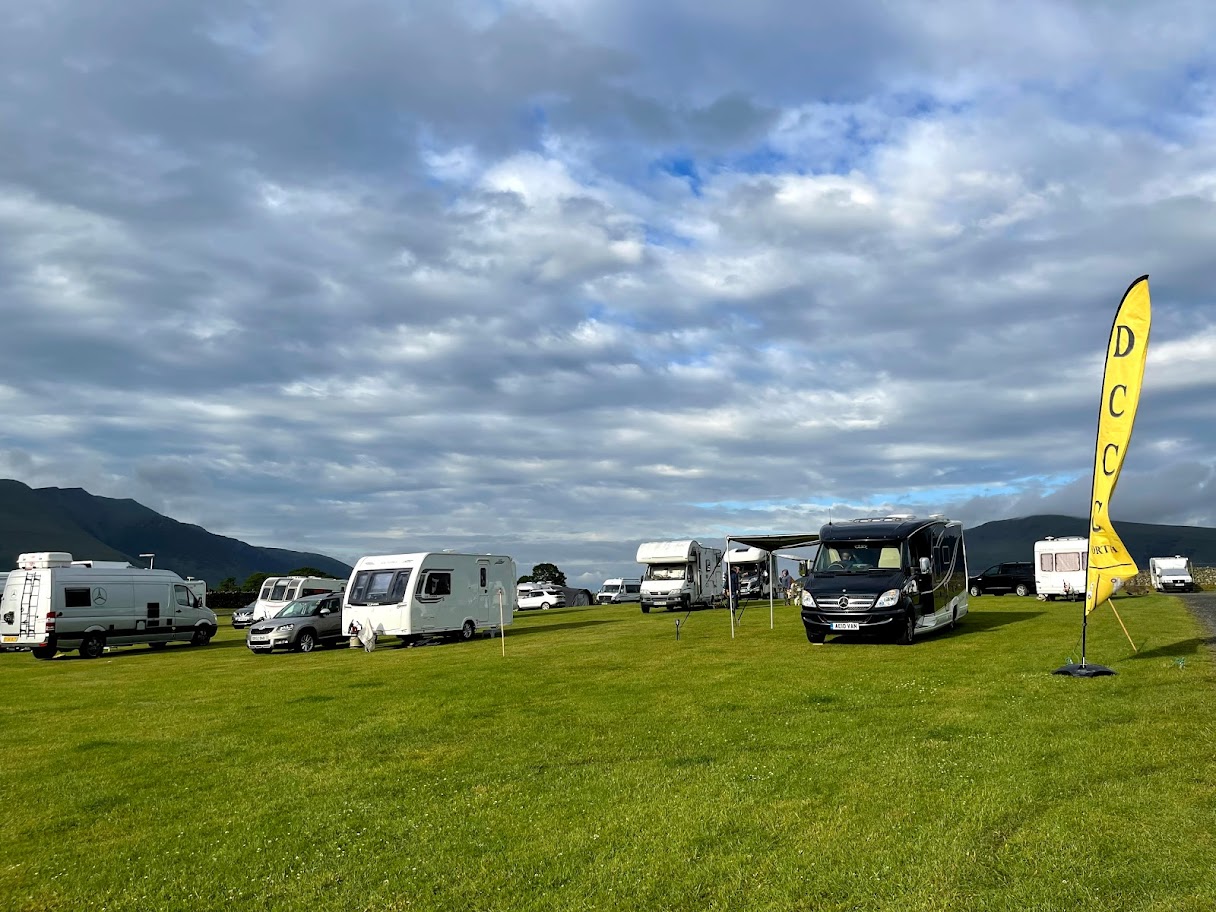 DCCC North rally at Keswick for 20th Anniversary
Altogether 18 units at Castlerigg Farm Caravan Park at Keswick in Lake District,
also other 4 units on another campsite due the corona policy to be followed, the number limited.
.
..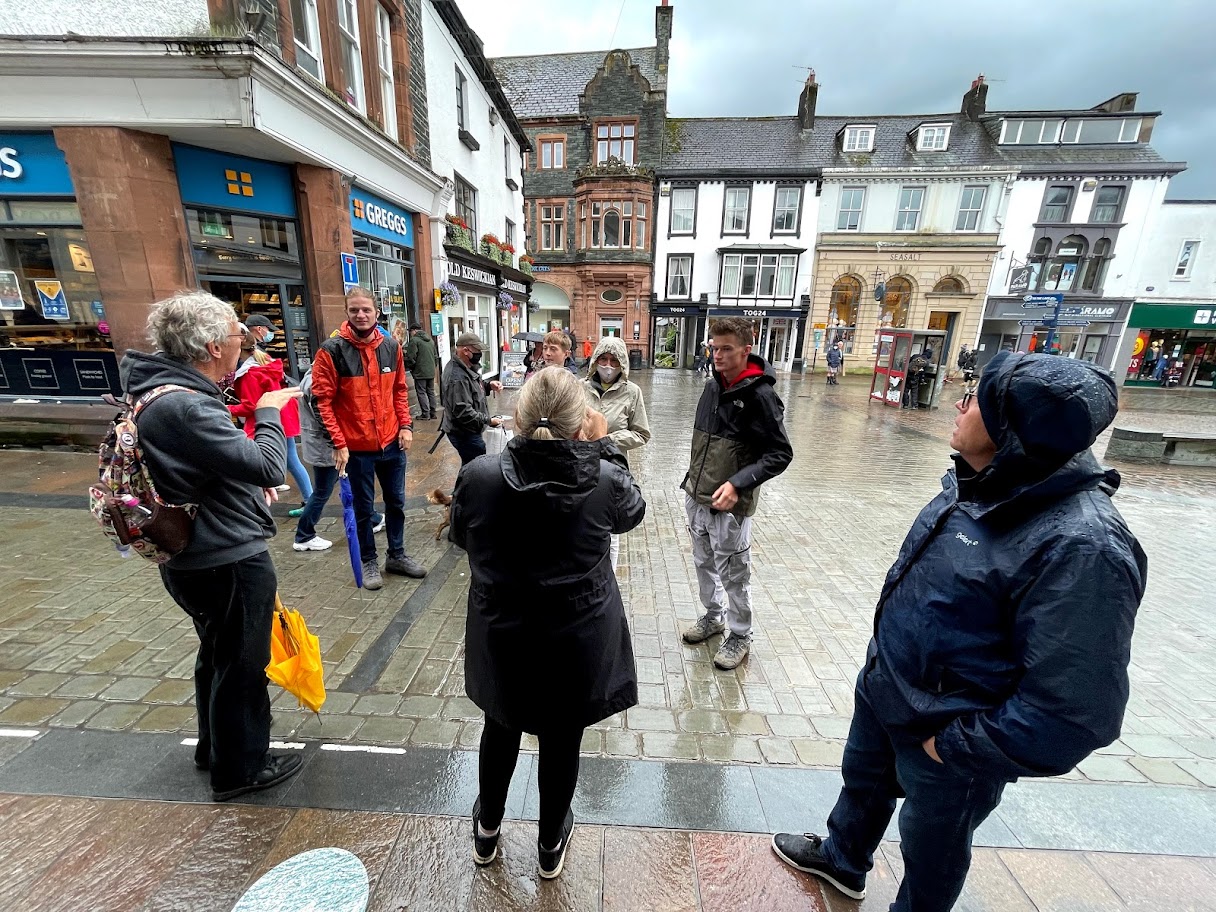 Keswick Town Centre
We all were glad that everything went smoothly and finally met with them from lockdown.
We managed with lovely weather on the first day but the next day was awfully very wet
but still enjoyed the trip to Keswick Town Centre. Some of them went to visit the pencil factory museum
and other places in the beautiful Lake District, The World famous Beatrix Potter,
Honister Slate Mine, and The Bridge House in Ambleside, and the boat trip on Lake Derwentwater.
.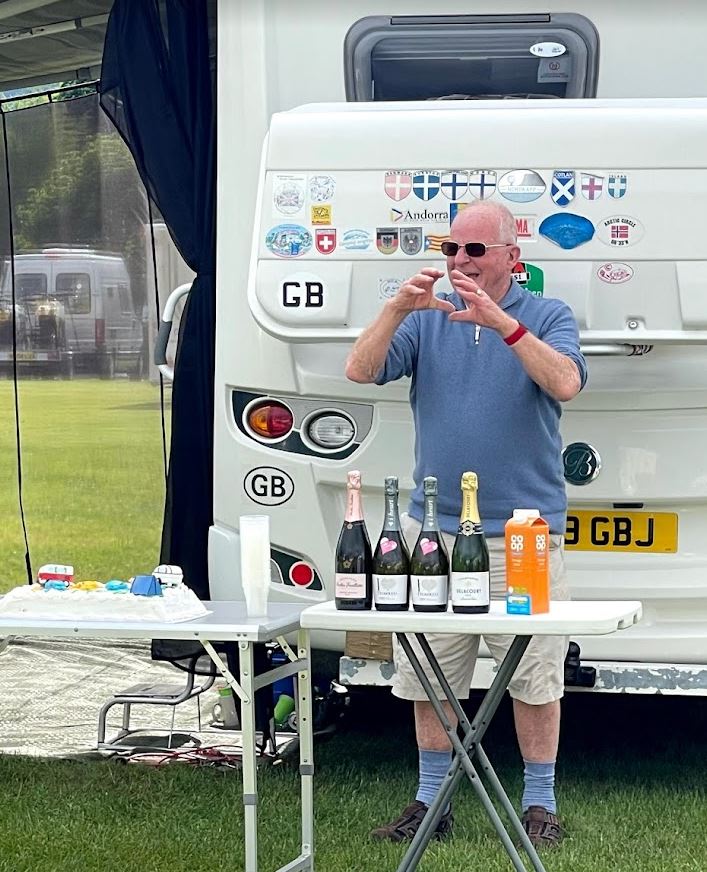 DCCCuk president Mr William Rowley
Then later Evening really lucky to dry out and be a bit windy later in the evening.
so we have specially invited our DCCCuk president Mr William Rowley
to be the speaker and cut our 20th year Anniversary cake and champagne to all members then a few games.
This was brilliant and fun for all ages. Last day on Sunday was disappointing
because we all had to go home with beautiful weather on the day……
Well never mind but we really enjoyed that weekend.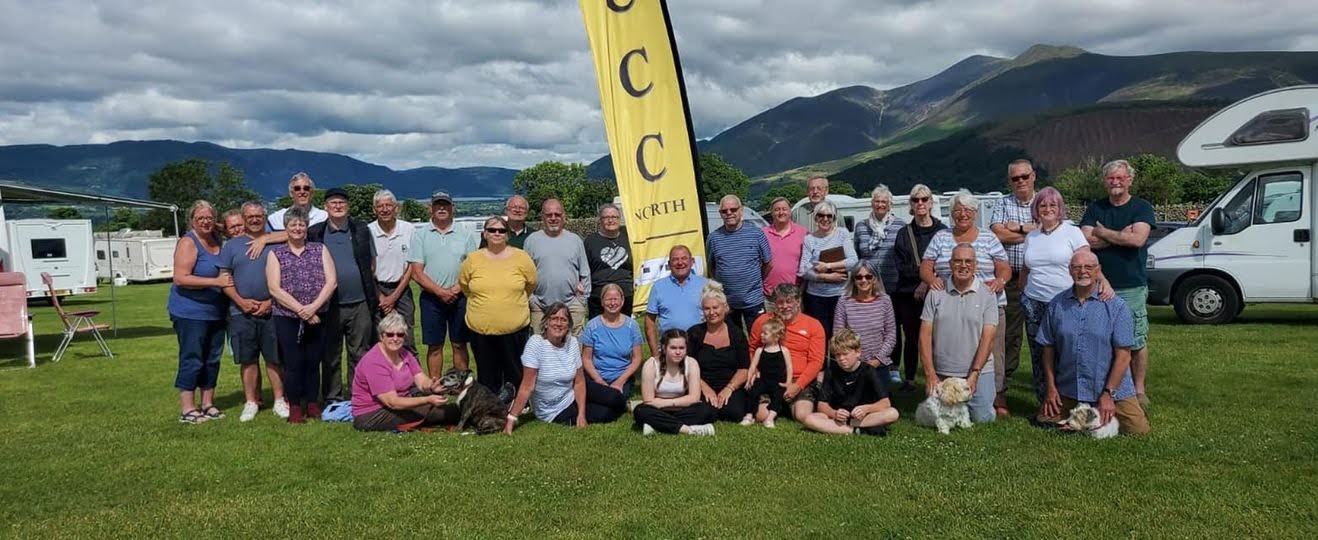 DCCC North would like to thank you for your much appreciated support
and enjoyable weekend to celebrate their 20 Years Anniversary!
.
More photos
Click here to browse the photos of
2021 DCCC North  Rally No.05 (Castlerigg, Lake District, Cumbria)
.
Reported by DCCC North Marshall
by Kenneth and Janice Lippett.
.
Back to the  Rally Reports / Photos  page.