Rally Report from Central Deaf Camping (CDC) – October 2021
.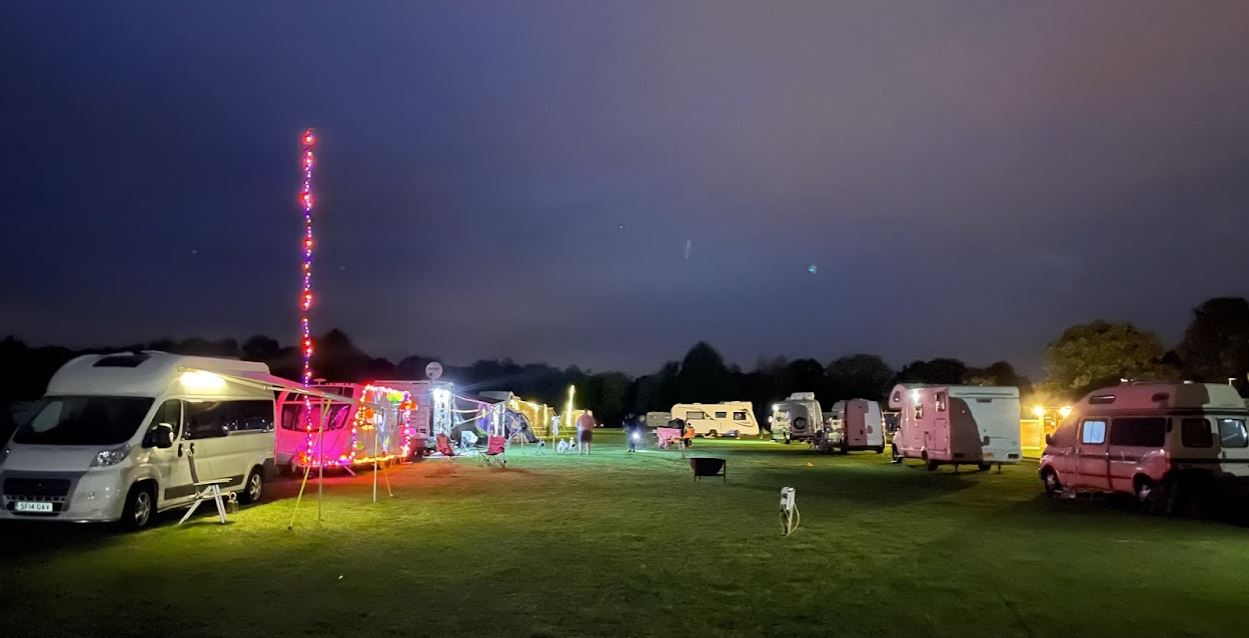 Campsite: Oakhill Leisure
CDC Halloween weekend on Thursday 28th /Friday 29th October to Sunday 31st October 2021,
we had 25 units which is large number for the year.
.
.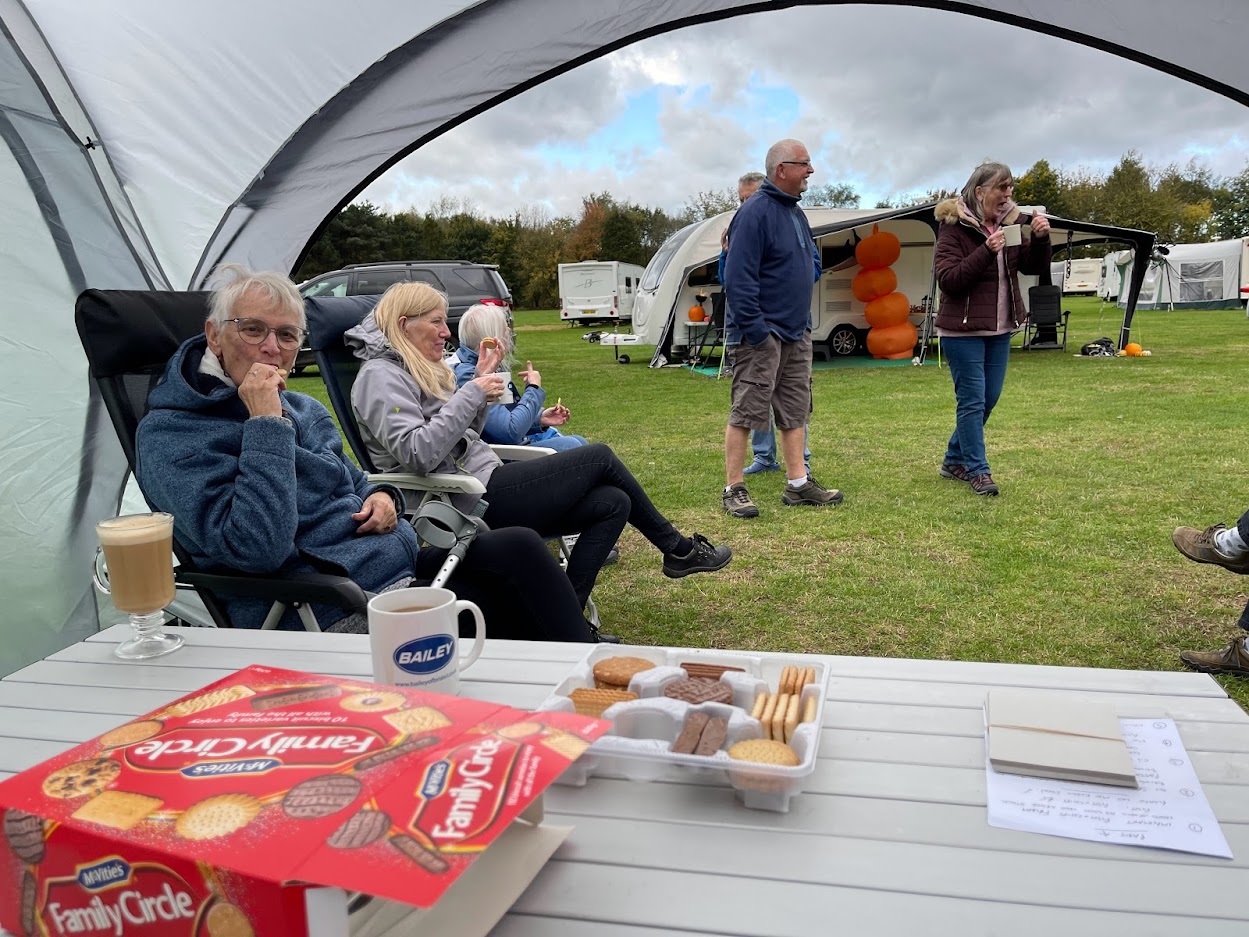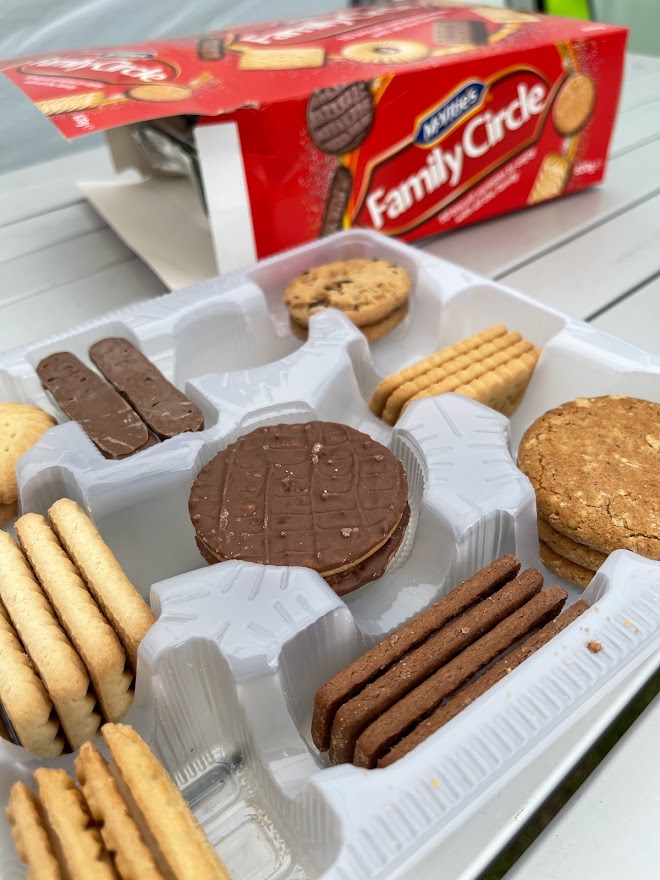 Coffee Mornings
On Friday mornings we had some coffee mornings with some biscuits provided.
They said that they all deaf people were enjoyed to stay which the site and toilet facilities were great lovely!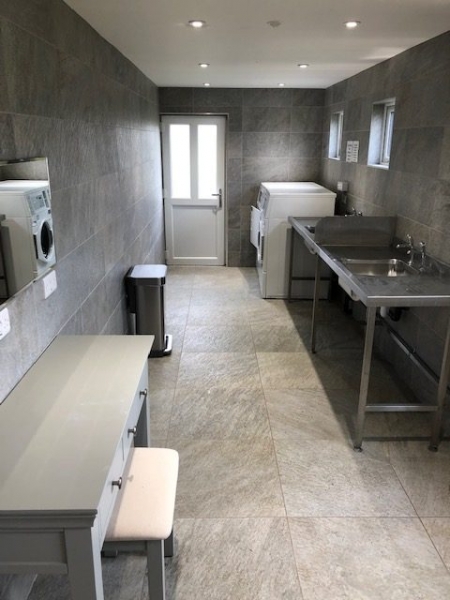 Oakhill Leisure's facilities
A brand new Shower room with washroom for pots, pans and
a washing machine is also available.
.
.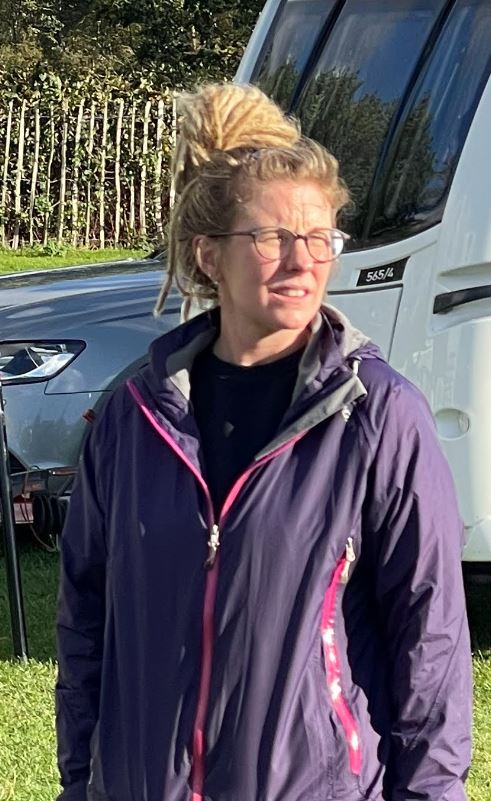 Jodie
She is working on the site and could used BSL sign languages which was
great communication with other members at the camping site.
.
.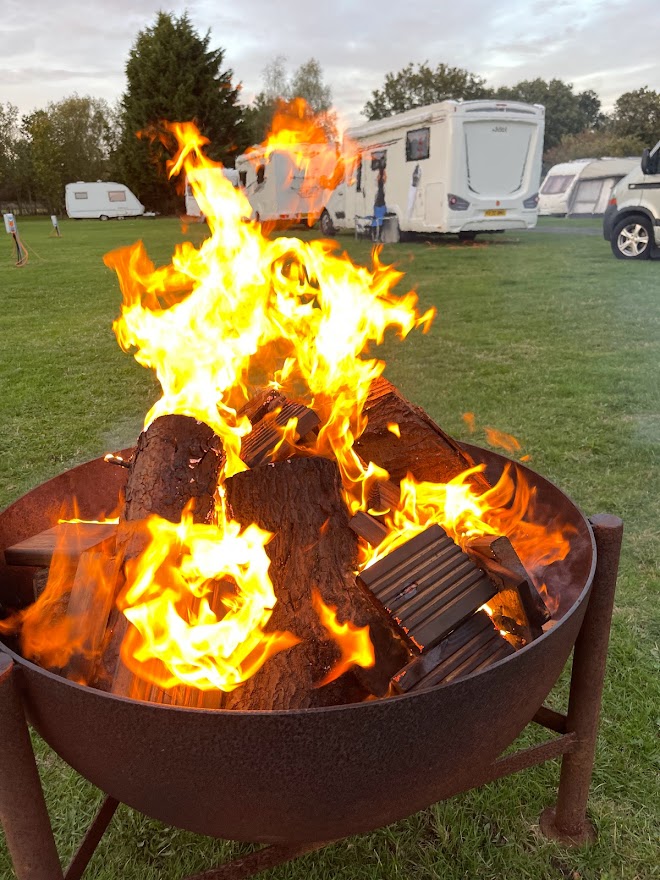 Fire pits
Jodie made a nice offered us to have three fire pits
for fire surrounding members in the evenings on the site.
.
.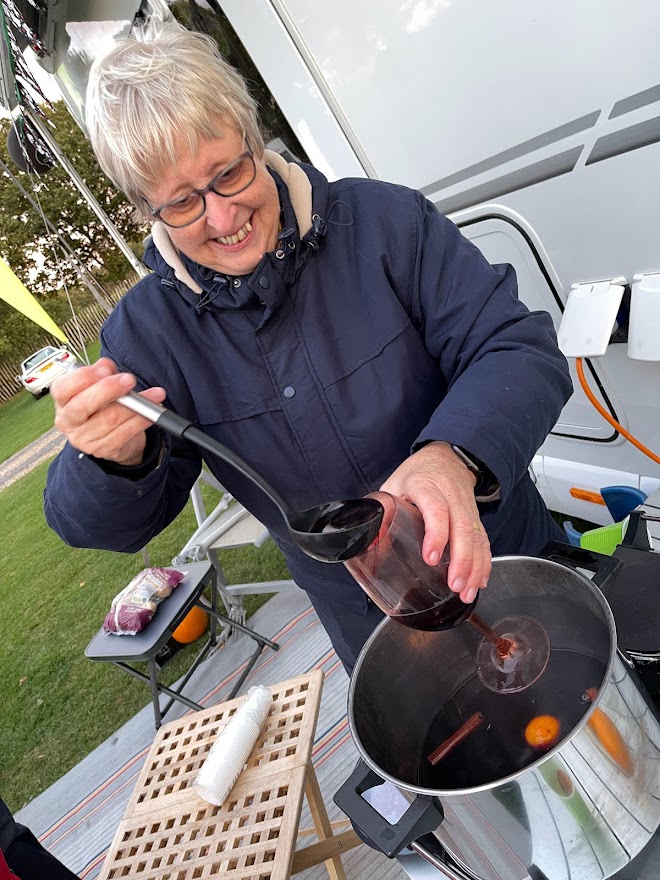 Brenda Jones' Mulling
Mulling makes sense for an outdoor autumn gathering
to make perfectly spiced mulled wine at Halloween.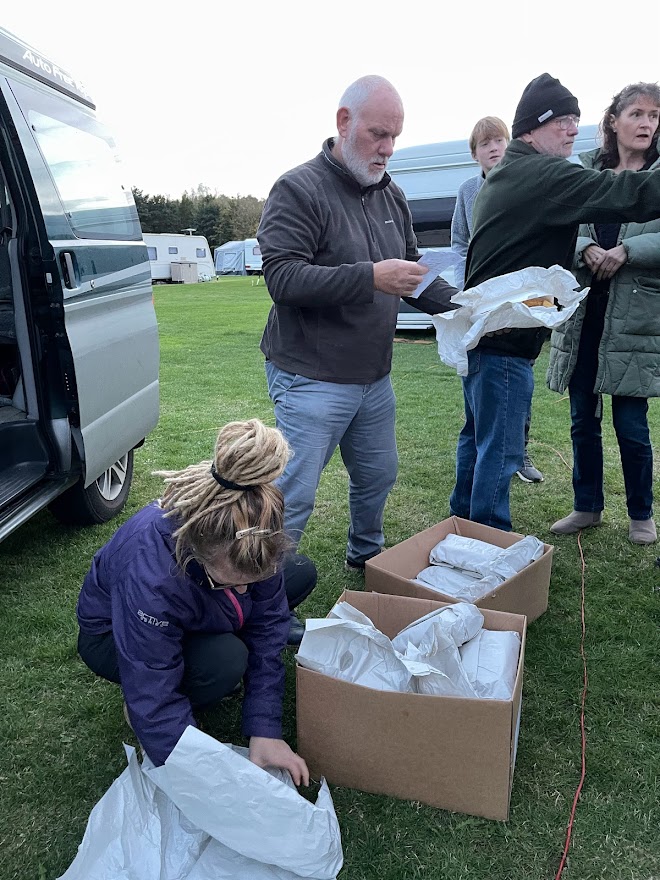 Fish & Chips!
Stephen Robinson with Jodie to get some fish and chips for the members
to enjoy their eating at the site.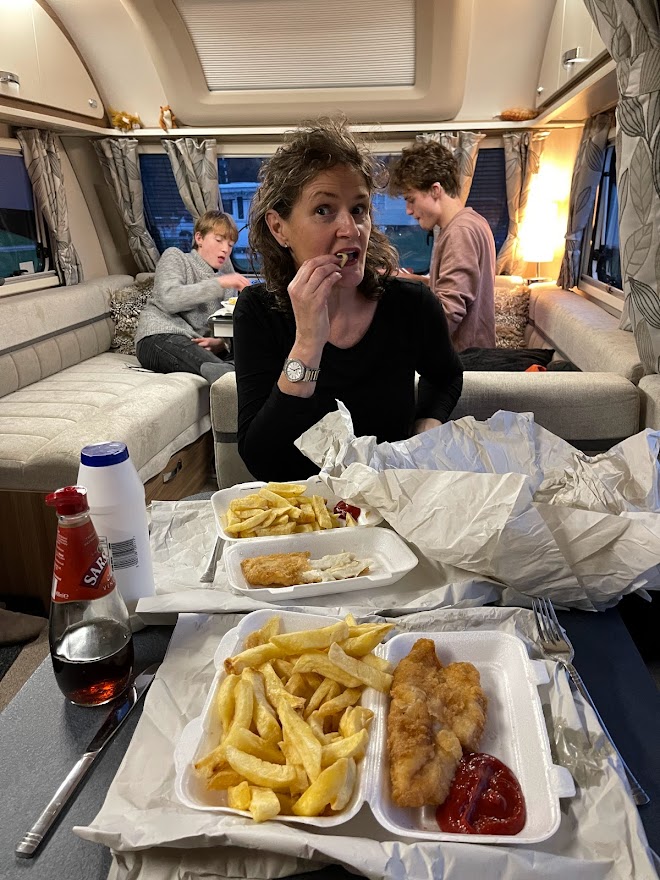 No Sharing
Yummy, Yummy!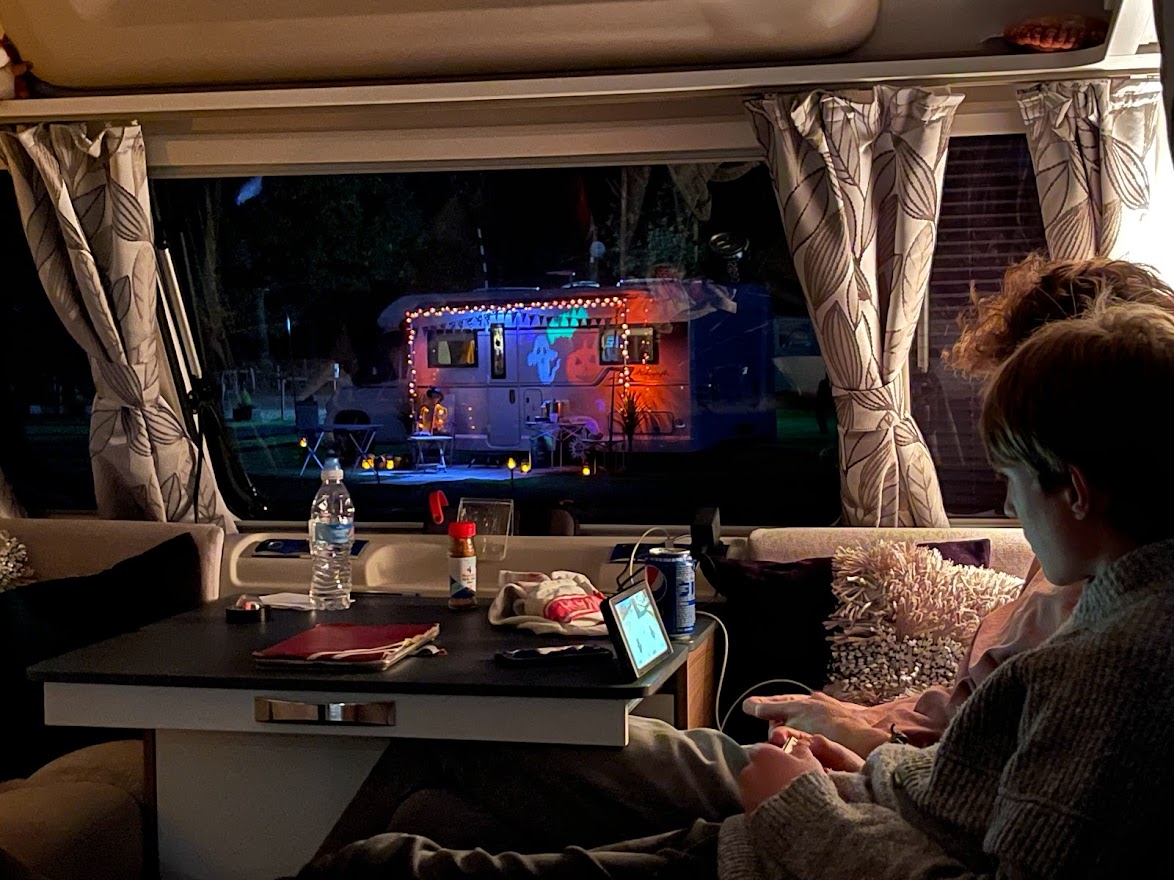 Relaxing
Feeling full after eating some large meals.

Firing party
A fire party is a group of members drinking and
looking at a fire pit, and most are found three fire pits in fields.
.
.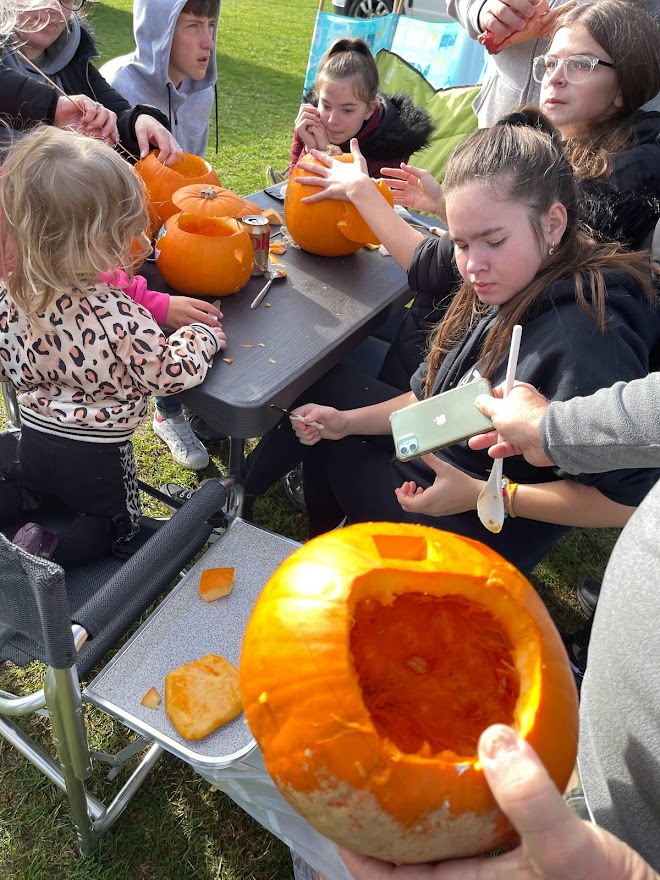 Pumpkins Competition
On Saturday morning there's a competition for the best carving between children and adults.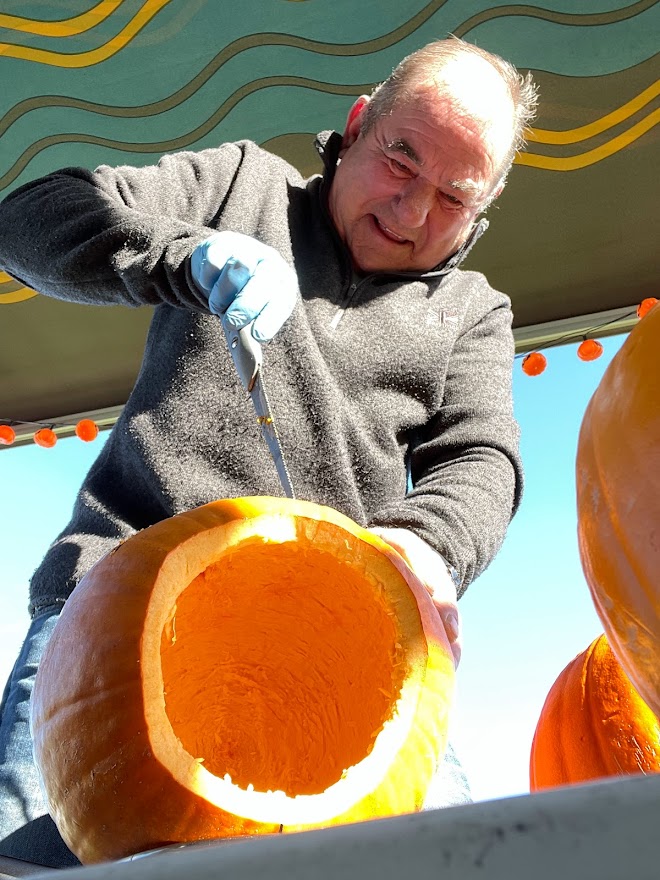 Craving the pumpkin
Most of them were done to crave their pumpkins at the site and created their ideas
as they tried to win for the best Pumpkins Craved Competition.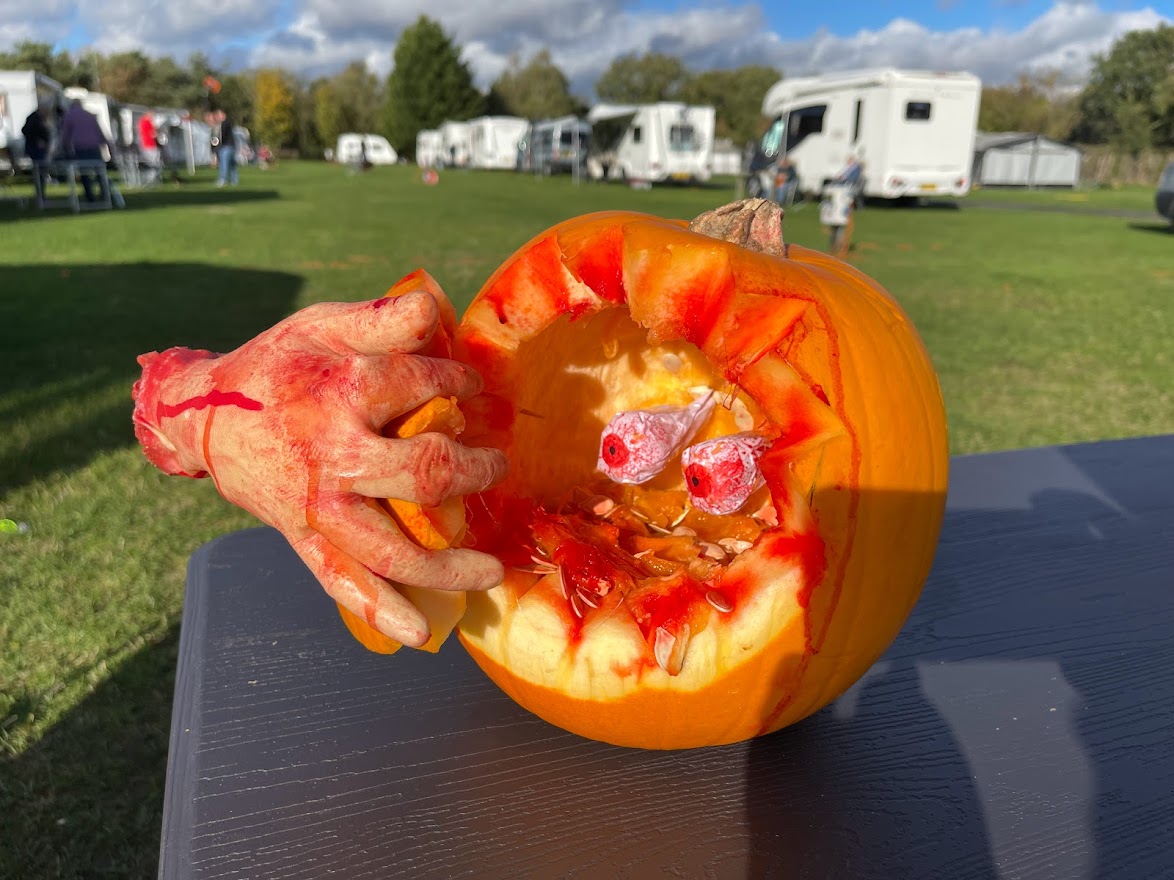 Hundreds of pumpkin carving ideas to inspire you
to carve but this one was an awesome pumpkin this Halloween!

.Well Done!
Congratulation the members who did their great pumpkin craving, and there were two prizes each
for adult and children's competition which Jodie was rounded up some of the best pumpkin displayed
that she made her judged for the best first and second for the adults and children.
.
.
.
.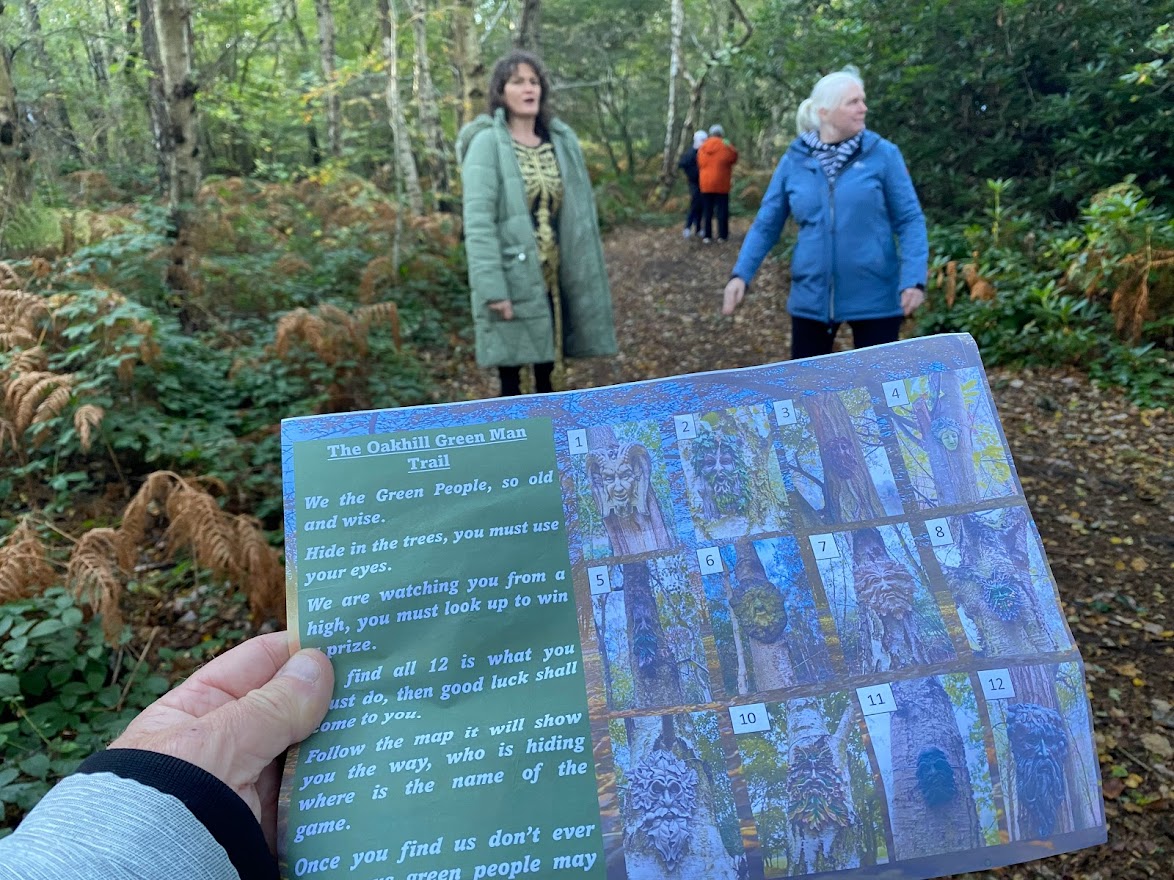 .
The Oakhill Green Man Trail
The Green Man Trail is a walk that covers 12 Green People
which hide in the trees connecting the campsites' wood and lakes
by the following the map to show us the way, who is hiding
where is the number of the faces (The Green people).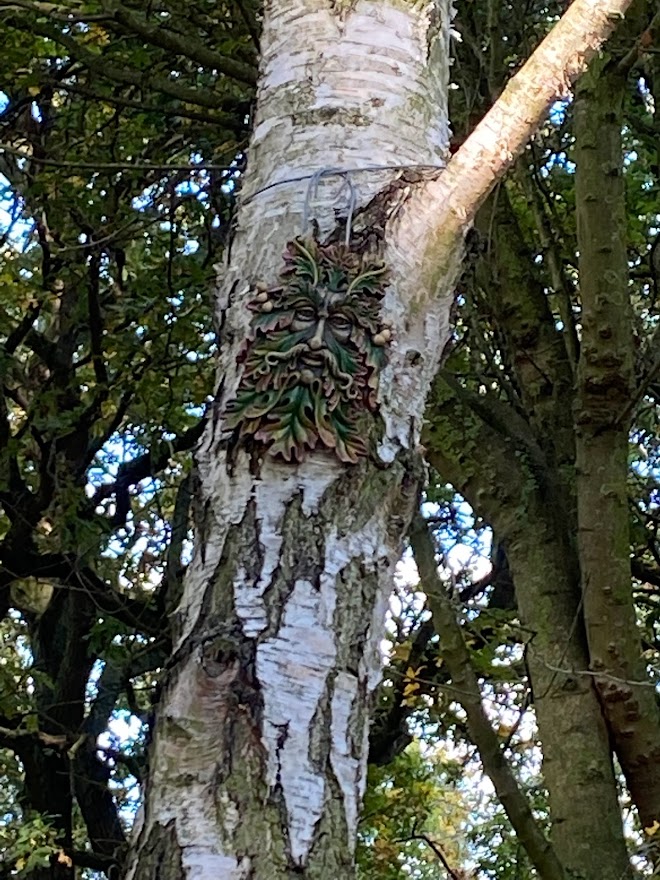 Number Nine!
Found it, one of the Green people!
Not on the list!
Must be number thirteen of the Green People?
.
.
.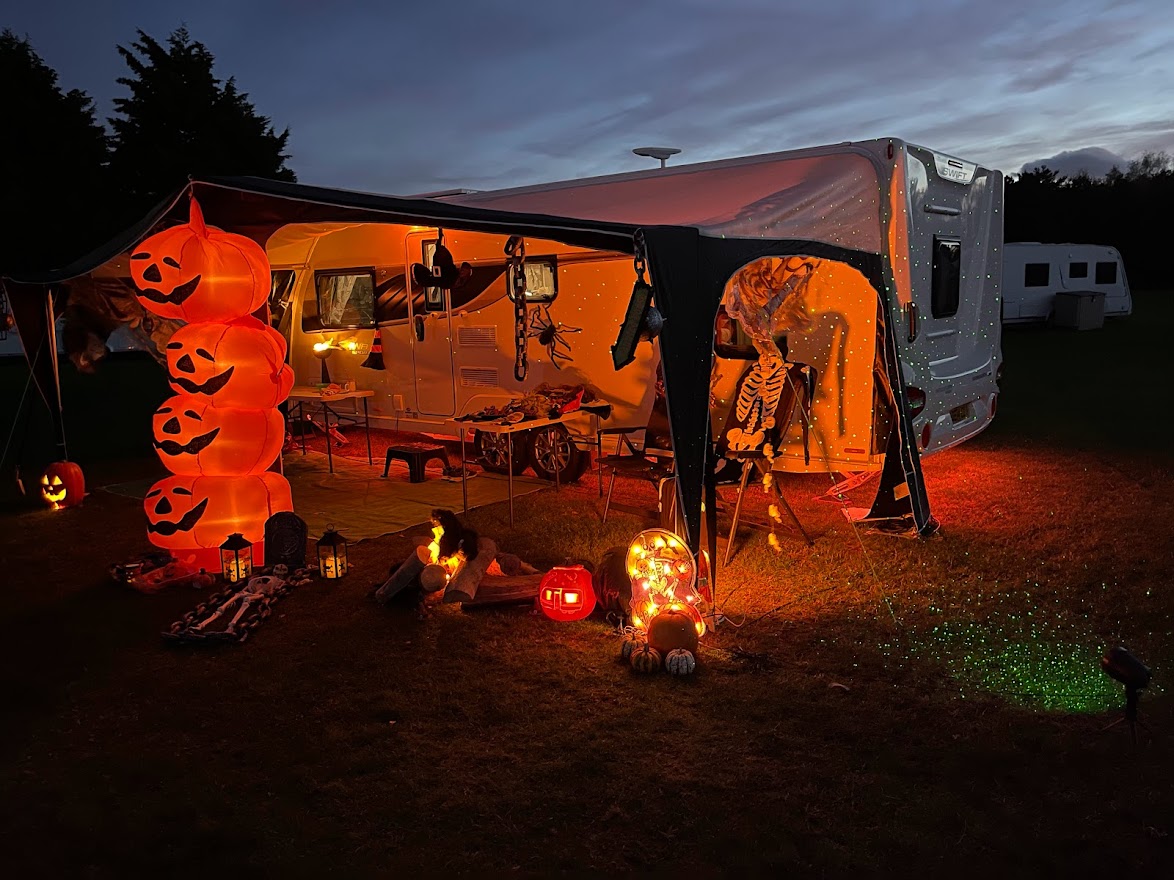 Enter if you dare!
Jodie has announced the return in the evening of their Halloween Best Decorated competition,
was awarded to The Rowley's Halloween Best Decorated and followed by the Halloween Fancy Dress too.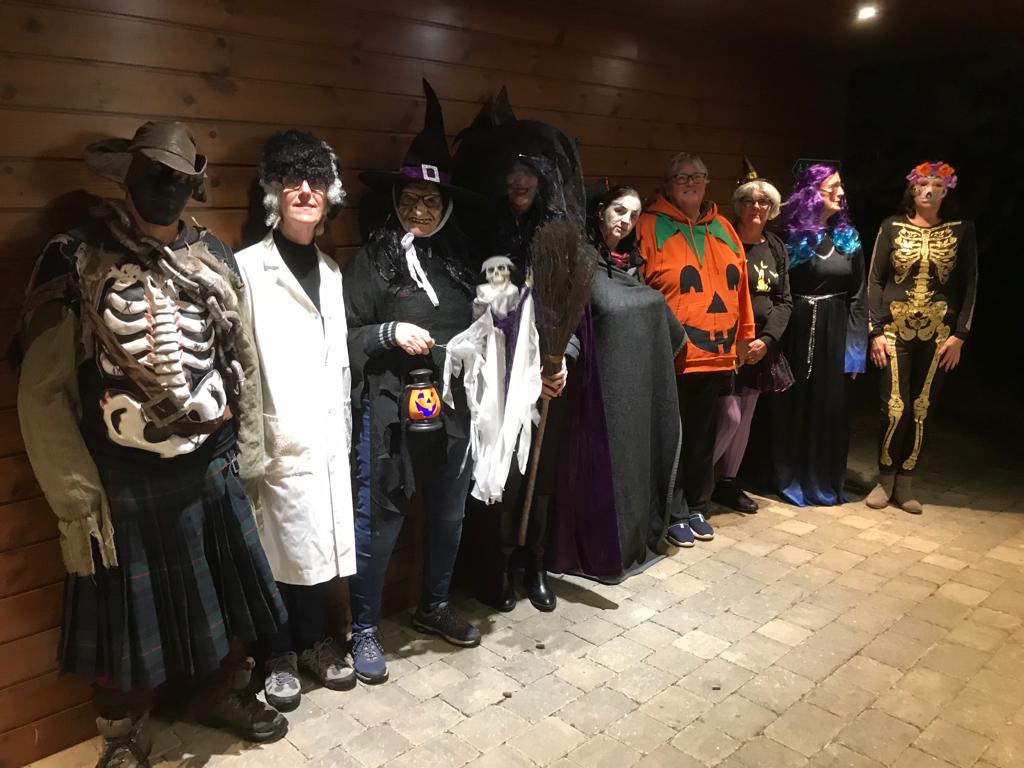 Halloween Fancy Dress
There were so many of our member wearing their Halloween costumes,
such as dig out the fake blood, hunt the skeleton, sharpens those fangs!
Some prizes were given to the first and second prizes for
the best customers in men, ladies and Kids categories.
.
>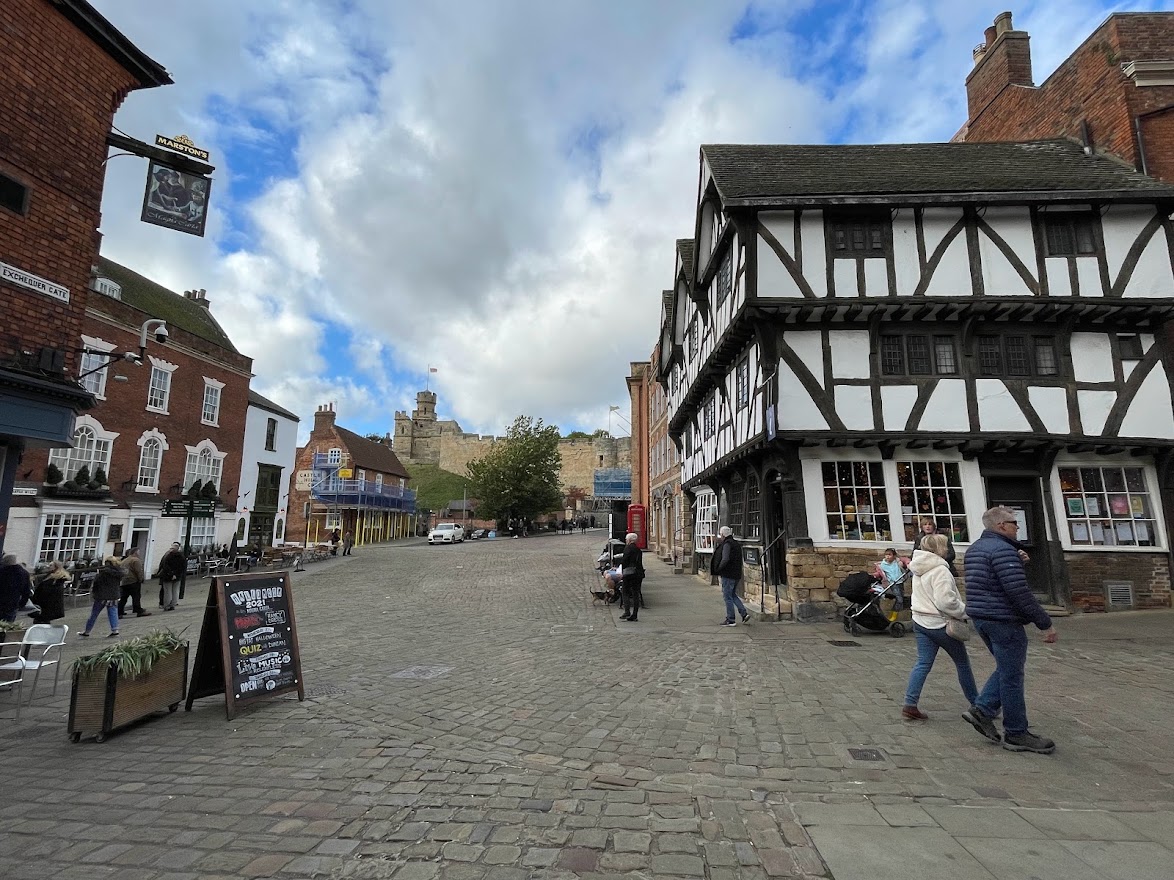 .
Castle Square, Lincoln
Some members were visited by their own cars to Lincoln.
Set on cobbled streets with a quaint yet historic atmosphere,
the Cathedral Quarter is both unique and vibrant.
Did you know?
Lincoln Cathedral – English Gothic architecture,
for over 200 years the world's tallest building!
.
>
.
.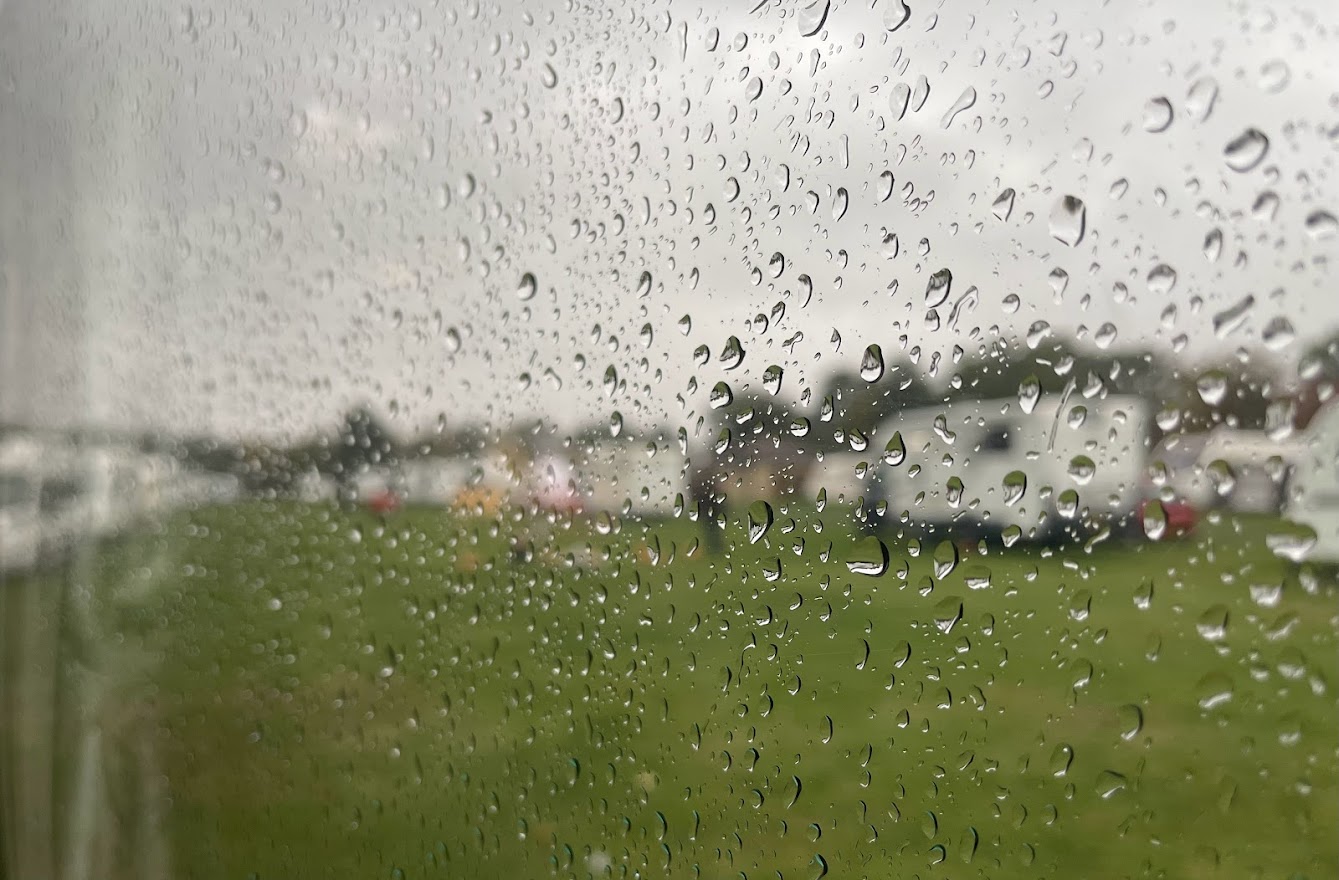 Pouring Rain!
On the last day of the Halloween Weekend at Oakhill Leisure,
there was a pouring rain in the morning but later in the afternoon it was dried and sunny,
all were gone home so I was grateful that everyone were enjoyed themselves
More photos
Click here to browse more photos of
2021 CDC Rally No.07 – Norton Disney, Lincolnshire
Reported by
Central Deaf Camping (CDC)
Stephen Robinson
Back to  Rally Reports / Photos  page.