Cancelled due the (COVID_19) Coronavrius Pandemic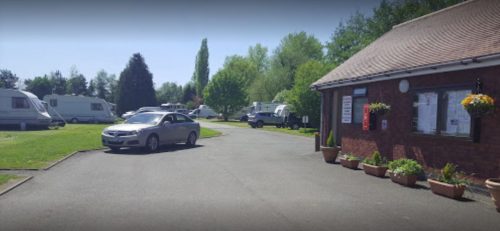 Thursday 9th / Friday 10th April – Bank Holiday Monday 13th April 2020 (3/4 nights)
Nearby The Dig & Doublet Inn with the great pub food and ideally situated near Birmingham, and visitors can also take advantage of nearby lakes and beauty spots. for the Easter Weekend.
Marshal :- Shaun Mossop email:- CDC2013@gmx.com
Located :-
Marsten Caravan & Camping Park
Kingsbury Road
Sutton
Coldfield
West Midlands
B76 0DP
Map / Direction :-
B76 0DP
Website :-
Marsten Caravan & Camping Park
Site :-
Time for arrive between 10am & 12pm or 5pm & 7pm / Departs by 12pm. (Extra £5 for stay loner till 4pm)
For Tent: £16.00 per night including two people.
For caravan / motorhome: £18.00 per night including up to 4 people.
Electric Hook-Up:- To pay £5.00 extra on arrivals, and the difference refund on the end of the day.
Entrance Barrier:- Request a £5 deposit for the key fob and full refund when you return.
Camping facilities :-
Showers, toilet blocks, utility, washing m/c, tumble dryer, wheelchair access, pets welcome.
Deadline for deposit :-
No requested deposit – Cash on arrivals including CDC booking fee at £2.00.