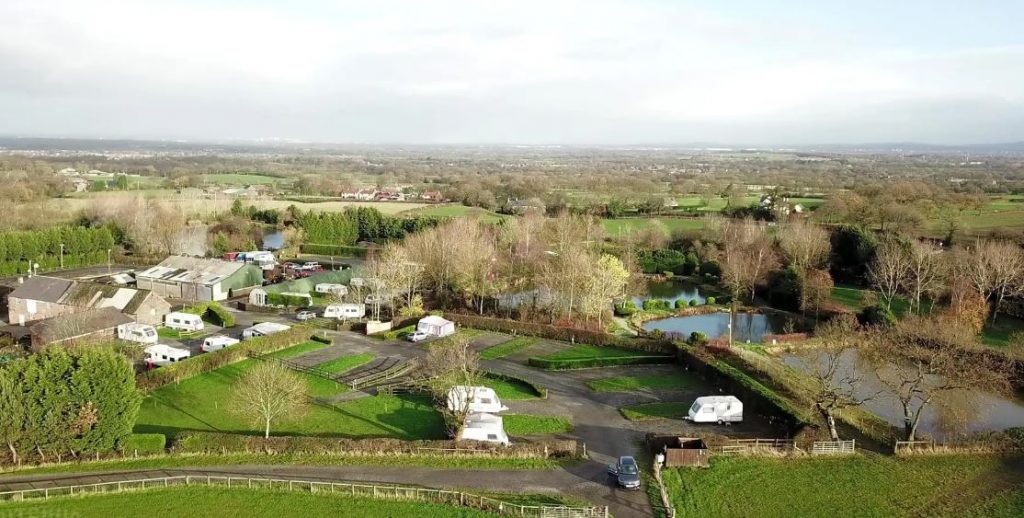 Situated in Beautiful West Lancashire at the heart of a 115 acre working farm,
surrounded by open fields, country lanes and woodland
but less than 4 miles from Junction 27 on the M6 motorway.
..
Friday 7th May – Sunday 9th May 2021  (Open Meeting) (2 nights)
Open Meeting There will be held an Open Meeting on Saturday 6th May at 6pm at the site.
Marshal :- Shirley Whiteside  Mobile Text :-  07792567278  /  email :-  smwhiteside@googlemail.com
Located :-
Charity Farm Caravan Park,
Smithy Brow,
Wrightington,
Wigan,
Lancashire,
WN6 9PP.
Map / directions :-
WN6 9PP.
Website :– 
Charity Farm
Site :-
£15.00 per unit per night in the 'J' field.
Facilities :-
Toilet, shower, toilet chemical disposal, tap water, and fishing.
Deadline for deposit :-
Full payment plus £1 for booking fee to be booked before deadline on Thursday 1st April 2021.
Booking :- (Either you can book by a slip to be posted or online.)
Others :-
DCCCN Rally No.01 – Keighley, West Yorkshire
(Friday 5th – Sunday 7th March 2021  /  Closing date: Friday 15th January 2021)  ## Cancelled due the (COVID-19 Coronavirus Pandemic ##
DCCCN Rally No.02 – Grange-over-Sands, Cumbria
(Thursday 1st / Friday 2nd – Monday 5th April 2021  /  Closing date: Monday 1st March 2021)
DCCCN Rally No.03 – Wigan, Lancashire (Open Meeting)
(Friday 7th – Sunday 9th May 2021  /  Closing date: Thursday 1st April 2021)
DCCCN Rally No.04 – near Malton, Yorkshire
(Friday 29th  – Tuesday 1st June 2021  /  Closing date: Thursday 1st April 2021)
DCCCN Rally No.05 – Keswick, Cumbria (DCCCN – 20th Anniversary Celebration)
(Thursday 24th – Sunday 27th June 2021  /  Closing date: Tuesday 1st June 2021)
DCCCN Rally No.06 – York, Yorkshire
(Thurs 30th Sept/Friday 1st Oct – Sunday 3rd October 2021  /  Closing date: Wednesday 1st September 2021)
k