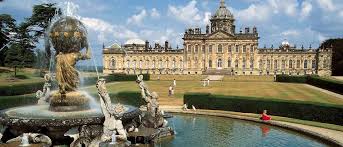 Camping site at Castle Howard, North Yorkshire
(15 miles north from York / 6 miles to Malton, Yorkshire)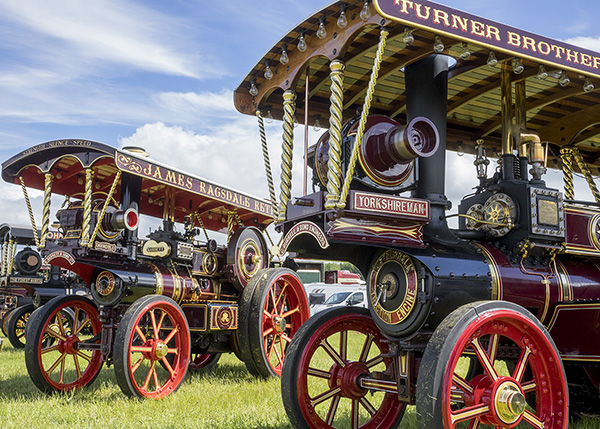 Traction Engines
On display there will be various types of steam engines;
the showman's road locomotives (designed to provide power and transport for a travelling funfair),
rollers, tractors, buses, lorries etc, manufactured by Burrell, Fowler, Foden, Aveling & Porter and many others.
Along with the static line-up, the engines also take to the main arena each day
to showcase history in all its glory, a fantastic sight to see!
## CANCELLED ##
Because of the Castle Howard Traction Engine Show
will not take the event this year
due COVID-19 Coronavirus Pandemic.
Friday 28th May – Tuesday 1st June 2021
Outdoor Shows Limited has rapidly built up a solid reputation for
high quality events at Castle Howard – offering great weekends away and family days out.
2021 Pitch Address
Castle Howard Traction Engine Show
Castle Howard
The Stray
near Malton
Yorkshire
YO60 7DA
Map / directions
YO60 7DA
Website
Castle Howard Traction Engine Show
.
.
Marshal
A Whiteside
.
Site
£75.00* for up to 2 adults and 3 under 16s.
Additional people at £15.00 each / Under 16's at £7.50 each for the whole weekend including the event.
You can arrive from lunchtime the day before the event and stay until the day after the event finishes.
(*the price was for 2020, updated to be followed a.s.a.p.)
Facilities
Water, toilets, and an elsan point on the camping area.
Back to page:  2021 /  2011 – 2020 / 1974 till today (Archives)