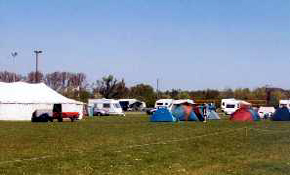 ..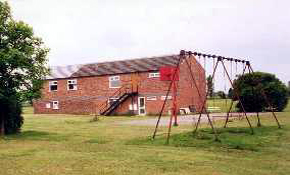 Half mile away for village and cafe, and Park and ride to York City Centre.
Thursday 30th Sept/Fri 1st Oct to Sunday 3rd October 2021
(Weekend – 2/3 nights)
Marshal: P Winterhalter  Mobile :- 07733450005  /  email :- paul.winterhalter7@gmail.com
Located :-
Rufforth Playing Fields Association,
Wetherby Road,
Rufforth,
York,
Yorkshire,
YO23 3QA.
Map / directions :-
YO23 3QA
Website :-
Rufforth Playing Fields Association.
Site :-
£5.50 unit per night.
Tourers/ Motorhomes (Large Hard-standing area available), Tents, 5 Hook-ups, Toilets, Showers, Laundry, Chemical Disposal Point, Pets allowed, recently refurbished children's play area in enclosed fencing, use of pavilion (small additional charge).
Facilities :-
Toilet, shower, toilet chemical disposal, tap water.
Deadline for deposit :-
Full payment plus £1 for booking fee to be booked before deadline on Wednesday 1st September 2021.
Booking :-
(Either you can book by a slip or online.)
Others :-
2021

DCCCN Rally No.01 – Keighley, West Yorkshire
## Cancelled due the (COVID-19 Coronavirus Pandemic lockdown ##
Friday 5th – Sunday 7th March 2021
Closing date: Friday 15th January 2021
DCCCN Rally No.02 – Grange-over-Sands, Lancashire
## Cancelled due the (COVID-19 Coronavirus Pandemic lockdown ##
Thursday 1st / Friday 2nd – Monday 5th April 2021
Closing date: Monday 1st March 2021
DCCCN Rally No.03 – Wigan, Lancashire (Open Meeting)
## Cancelled due the (COVID-19 Coronavirus Pandemic – Government's guideline ##
Friday 7th – Sunday 9th May 2021
Closing date: Thursday 1st April 2021
DCCCN Rally No.04 – near Malton, York, Yorkshire
## Cancelled, because of the Castle Howard Traction Engine Show does not take the event this year due COVID-19 Coronavirus Pandemic. ##
Friday 29th  – Tuesday 1st June 2021
Closing date: Thursday 1st April 2021
DCCCN Rally No.05 – Keswick, Cumbria (DCCCN – 20th Anniversary Celebration)
Thursday 24th – Sunday 27th June 2021
Closing date:Tuesday 1st June 2021
DCCCN Rally No.06 – York, Yorkshire
Thurs 30th Sept/Friday 1st Oct – Sunday 3rd October 2021
Closing date:Wednesday 1st September 2021