Red Lion Campsite
Local amenities include butchers, hairdressers and general convenience/newsagents store, and
we have two village pubs, both within walking distance The Bell  and The Shropshire Inn.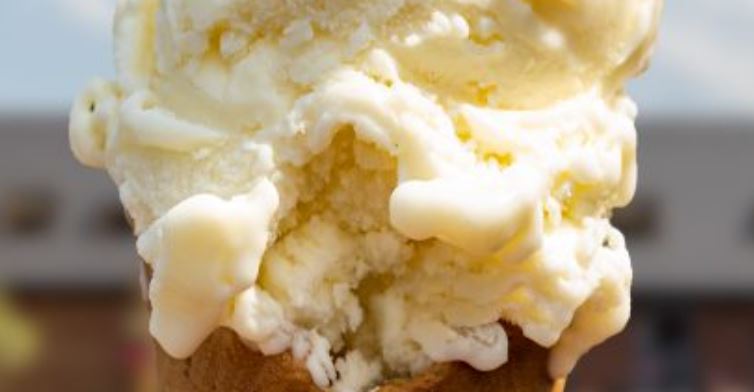 Ice Cream from at the Campsite
The ice cream is made on the farm by us using the milk from our own herd of Jersey cows.
Still using the recipe we were given over 30 years ago we are now producing over 100 flavours throughout the seasons.


The Owl Sanctuary
Here on the farm is a Birds of Prey rescue centre.
Their aim is to rescue and rehabilitate sick and injured birds and
where possible return them back to the wild.


Tea Rooms
Our tearoom is a purpose built brick building and opened in 2017
moving from the wooden chalet we originally started from.
Janis is still making her beef hotpot and homemade soup which are customer favourites
alongside jackets, toasties and sandwiches which we also serve .We have a very tempting desert cabinet which is filled with desserts from our two cake ladies.
It stocks various cheesecakes not to forget all-time favourite
Lemon Meringue Pie and Chocolate Fudge Cake.
## Cancelled due the COVID-19 Coronavirus Pandemic – Government's guideline ##
Friday 23rd April – Sunday 25th April 2021
(St. George's Weekend)
Marshal :- Derek Berrisford   Mobile :-  07901558697   email :-  CDC2013@gmx.com
Location
Red Lion Farm,
Jolt Lane,
Haughton,
Staffordshire,
ST18 9JG
Map / Direction
ST18 9JG
Website
Red Lion Farm
Site
Dogs welcome, must be kept under control at all times.
Work vans are not accepted.
One car per pitch and visitors are allowed by permission only.
£14.00 per unit per night including electric hook-up.
(Minimum 10 units for rally field.)
Facilities
Mixed toilets and shower block with a sink unit.
Deadline for deposit
Full payment to be booked before deadline on Monday 1st March 2021.
Booking
(Either you can book by a slip or online.)
Booking Slip
Online Booking
Others :- 
2020
CDC Rally No.07  –  Eardington, Shropshire
Cancelled due the (COVID-19) Coronavirus Pandemic
(2021 New Year Celebration)
2021
CDC Rally No.01  – No booked
## Cancelled due the (COVID-19) Coronavirus Pandemic lockdown ##
CDC Rally No.02 – Sutton Coldfield, West Midlands (Easter Weekend)
## Cancelled due the (COVID-19) Coronavirus Pandemic lockdown ##
Thursday 1st April – Bank Holiday Monday 5th April 2021
CDC Rally No.03  –  Haughton, Staffordshire
## Cancelled due the (COVID-19 Coronavirus Pandemic – Government's guideline) ##
Friday 23rd – Sunday 25th April 2021
CDC Rally No.04  – Oakham, Rutland
Friday 11th – Sunday 13th June 2021
New changed date:- Friday 18th June – Sunday 20th June 2021
Closing date: Sunday 28th February 2021
Extension closing date:  Wednesday 31st March 2021
CDC Rally No.05 – Woodhall Spa, Lincolnshire
Thursday 8th/Friday 9th – Sunday 11th July 2021
Closing date: Monday 28th June 2021
CDC Rally No.06 – Stratford-on-Avon, Warwickshire
Friday 3rd – Sunday 5th September 2021
Closing date:- Sunday 15th August 2021
CDC Rally No.07  –  Norton Disney, Lincolnshire
Friday 29th/Saturday 30th October – Sunday 31st October 2021
Closing date: book online here now