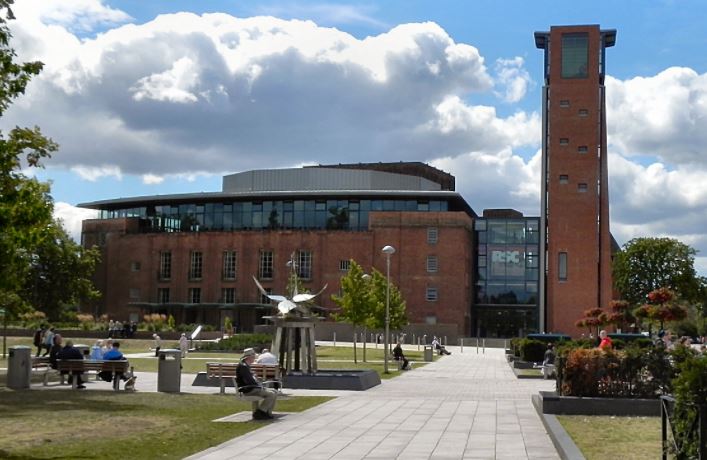 Royal Shakespeare Theatre, Stratford-upon-Avon
Stratford-upon-Avon, a medieval market town in England's West Midlands,
is the 16th-century birthplace of William Shakespeare.
Possibly the most famous writer in the English language,
Shakespeare is known for his sonnets and plays such as 'Romeo and Juliet' and 'Hamlet'.
The Royal Shakespeare Company performs his plays in the Royal Shakespeare Theatre
and adjacent Swan Theatre on the banks of the River Avon.
Friday 27th September till Sunday 29th September 1996
DCCC AGM Weekend
1996 pitch Address
The Elms Camp
Tiddington Road
Stratford-upon-Avon
Warwickshire
CV37 7AB
Rename
Riverside Caravan Park
Map / Direction
CV37 7AB
Website
Riverside Caravan Park
Marshal
Stefan Chaculski
Steward
Committee members
Site
£5.50 per unit per night on the rally field.
£7.50 on the top field including electric hook-up.
Facilities
Full facilities
Place of interests
Birthplace of William Shakespeare
Archived galleries photos
To be followed
(PLEASE if you have any archived photos for above to be published, please send your copied photos to dcccuk@googlemail.com)
Back to page:  1992 /  1991 – 2000 / 1974 till today (Archives)