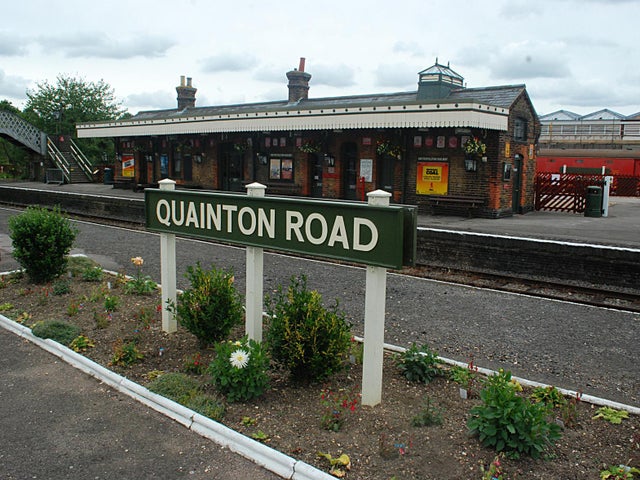 Buckinghamshire Railway Centre
It is a railway museum operated by the Quainton Railway Society Ltd.
at Quainton Road railway station, about 5 miles west of Aylesbury in Buckinghamshire.
Friday 11th June till Sunday 13th June 2004
Long Day Summer Weekend


2004 Pitch Address
Buckingham Railway Centre
Quainton Road Station
Station Road
Quainton
Aylesbury
Buckinghamshire
HP22 4BY
Map / Direction
HP22 4BY
Website
Buckingham Railway Centre
Marshal
John Rowley
Site
£14.00 per unit for the whole weekend including free access to the railway centre, and free riding a train on Sunday.
Plus 50p extra for WDC's booking fee.
No electric hook-up provided.
Facilities
Water tap & chemical disposal.
Archived galleries photos
To be followed.
(PLEASE if you have any archived photos for above to be published, please send your copied photos to dcccuk@googlemail.com)
Back to page:  2004 /  2001 – 2010 / 1974 till today (Archives)