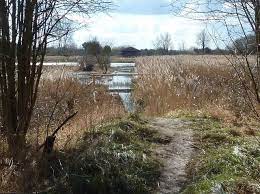 Fowlmere Nature Reserve
Appleacre Caravan Park is located at the edge of Fowlmere Village,
one of the most Southerly villages in Cambridgeshire close to
the Fowlmere Nature Reserve, the park has beautiful rural views on all sides.
Friday 16th July till Sunday 18th July 2004
Summer Weekend

2004 Pitch Address
Appleacre Caravan Park
London Road
Fowlmere
Royston
Cambridgeshire
SG8 7RU
Rename
Appleacre Park
Map / Direction
SG8 7RU
Website
Appleacre Park

Marshal
Clifford Clayton
Site
£10.00 per unit including electric hook-up and two person.
Extra 50p for WDC's booking fee.
Facilities
Full facilities.
Nearby
Imperial War Museum, Duxford.
Archived galleries photos
To be followed.
(PLEASE if you have any archived photos for above to be published, please send your copied photos to dcccuk@googlemail.com)
Back to page:  2004 /  2001 – 2010 / 1974 till today (Archives)