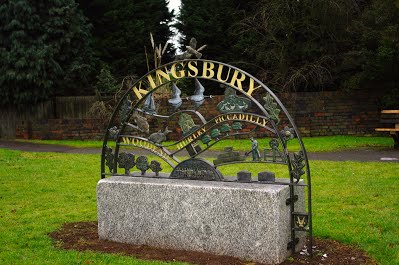 Cliff near Kingsbury
"KINGSBURY", a village and a parish in the district of Tamworth and county of Warwick.
The village stands on the river Tame, near the Birmingham and Derby railway,
1¼ mile E of the Birmingham and Fazeley canal,
3½ SSW of Watling street, and 5¼ S of Tamworth;
and it has a station on the railway, and a post office under Tamworth.
Thursday 16th / Friday 17th June till Sunday 19th June 2005
Summer weekend
2005 Pitch Address
Shardaroba Caravan Park
Silverhill Lane
Nottinghamshire
NG17 3JJ
Rename
Teversal Camping and Caravanning Club Site
Map / Direction
NG17 3JJ
Website
Teversal Camping and Caravanning Club Site
Marshal
Mr D Berrisford
Site
£27.00* for four nights between Thursday 26th Sunday 19th June.
£18.00* for three nights between Friday 27th April and Sunday 19th June.
(* = including electric hook-up provided.)
Pets are welcome.
Facilities
Toilet & wash block.
Nearby
Teversal Trail Walks
Hardwick Hall
Mansfield town
Archived galleries photos
To be followed
(PLEASE if you have any archived photos for above to be published, please send your copied photos to dcccuk@googlemail.com)
Back to page:  2005 /  2001 – 2010 / 1974 till today (Archives)