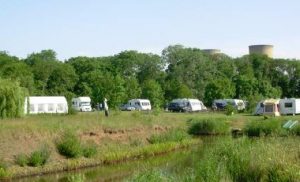 Marnham Lake Fishing and Camping
Marnham Lake and Camping are a peaceful place to stay and enjoy.
Use it as a comfortable base for relaxing and fishing on the lake, and
close to interesting towns and villages of Nottinghamshire.
.
Thursday 4th/Friday 5th –  Sunday 7th July 2019
Located on the edge of the National Forest in the South Derbyshire,
including walkers or cycles are welcome.
.
2019 Pitch Address
Marnham Lake Fishing and Camping
Off Hollowgate Lane
High Marnham
Nottinghamshire
NG23 6SQ
.
Map/direction
NG23 6SQ.
.
Website
Marnham Lake Fishing and Camping
.
Marshal
Jill Mossop
.
Site
There have been updated with new toilets, two shower blocks, new washing up areas and chemical disposal point.
Our site will be held by the lakes which don't provide any electric hook-up at £10.00 per night.
Extra £5.00 fishing permit for a day.
.
Facilities
Toilet
Two shower blocks
Washing up areas
Chemical disposal point.


Here the photos;