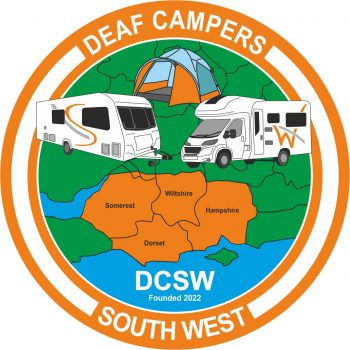 We hope you all had a great Easter Time,
we were enjoyable too in Somerset for our Easter weekend
for the first time ever for Deaf Campers South West (DCSW).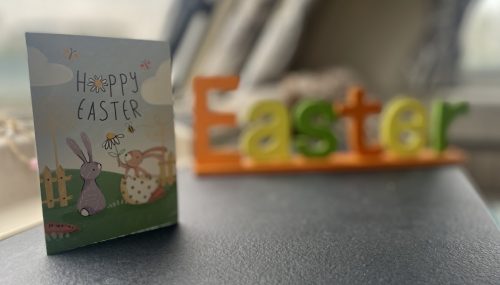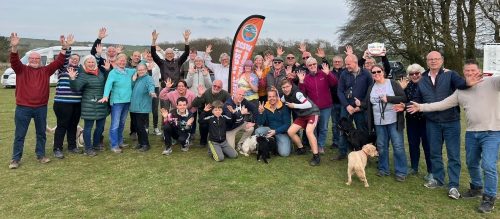 Greet hospitably 
We welcomed our First Rally at Ebbroways Farm, Wells in Somerset
on the weekend of Thursday 6th April – Bank Holiday Monday 10th April 2023
with a warm welcome of 16 units.
l
l

Oh dear – wet-field!
Certainly, it was a great memory for the first DCSW rally.
On Thursday, it was soft grounds and all motorhomes were stuck in the wet-field
but they managed to get them out and park around the circle.
It was cold & damp on the first day but we had a good laugh.
l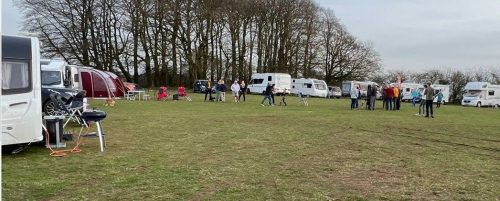 Warm Weekend
On Friday till Sunday the weather was so nice, sunny and dry.
Since the weather forecast said on Monday it will be rainy and
most of them decided to home on Sunday late afternoon for avoiding
some traffics and wet-field too, and only four of us were stayed till Monday.
l
l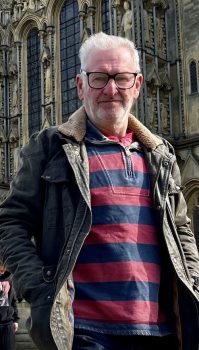 Jeff Brown
Over the weekend we visited Cheddar Gorge, Wells, Wookey Hole and Glastonbury.
We had a deaf guide; Jeff Brown, who kindly offered us a tour around Wells and Glastonbury.
We all want to thank you to Jeff for his time with us.
l
l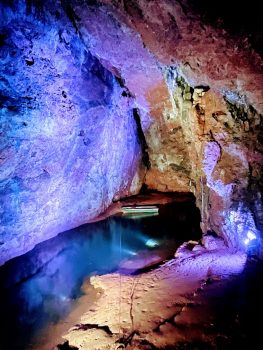 Wookey Hole
Wookey Hole is famous for lots of things,
but the legend of the Witch is one of the most popular stories.
It all started about a 1000 years ago when a woman living in the caves
was thought to be a witch by the local villagers.
l
l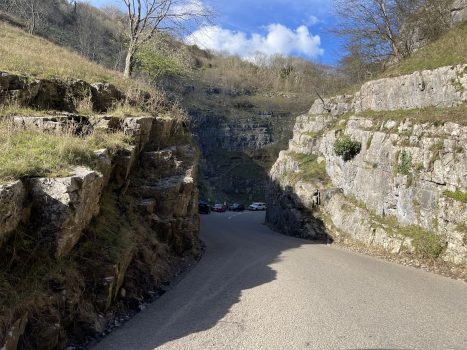 Cheddar Gorge
This is England's largest gorge and spectacular landscapes!
Cheddar Gorge is a limestone gorge in the Mendip Hills, near the village of Cheddar.
The gorge is the site of the Cheddar show caves, where Britain's oldest complete
human skeleton, Cheddar Man, estimated to be 9,000-Year-old, was found in 1903.
l
l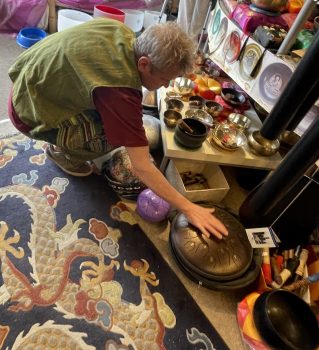 Glastonbury
With a number of eclectic-style shops and small cafes with a New Age focus.
Possibly the quirkiest town in England, also reputed to be the burial place of King Arthur?


Glastonbury Tor
The highest of the hills surrounding Glastonbury and a superb natural viewpoint at the top of
Glastonbury Tor – according to legend, its is the The Isle of Avalon, burial site of King Arthur.
l
L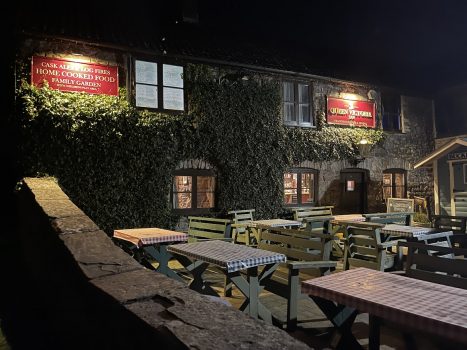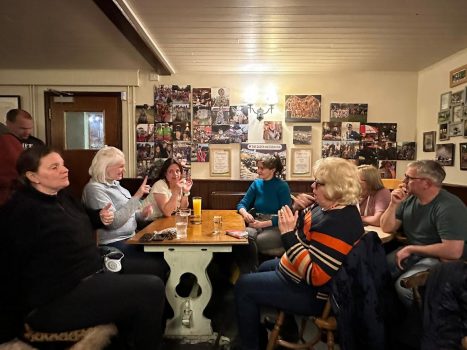 Queen Victoria Pub
Just down the road to the typical county pub with beaming ceilings,
and relax in the warmth from a huge fireplaces.
Their pub's food products locally and cooking were great that we were enjoyed.
l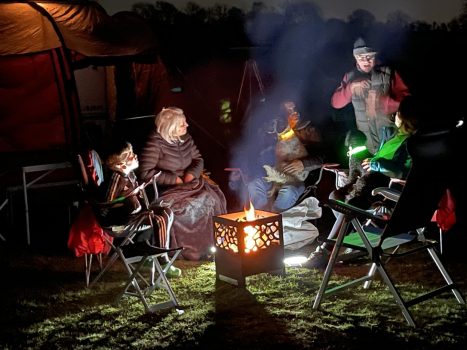 Camping with fires
Spend evening warming up by the flames.

l
More photos
Click here to browse more photos of
2023 DCSW Rally No.01 – Wells, Cheddar, Somerset
k
Derek Rowley
Our first rally was prepared well and successful!
We thank you, Derek Rowley
He encourages and supports to help us setting up DCSW
and created a DCSW logo too, plus he proceeded to purchase
our new flag with a support grant from DCCCuk.
Without him, Derek –  DCSW will never happen!
l
Thank you again
We really look forward to seeing you all again in June
to join with us a second rally at Melksham in Wilshire.
(More information:  DCSW Rally No.02 – Melksham, Wiltshire)
ll
Reported by
Deaf Campers South West (DCSW)
Chloe Smith / Diane Morton
l
l